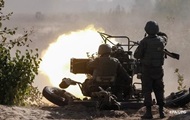 Умовою надання такої пенсії також є наявність страхового стажу не менше 25 років (для чоловіків) і не менше 20 років (для жінок).
За ухвалення законопроекту проголосували 237 нардепів. Також право на достроковий вихід на пенсію надано прижиттєвим дружинам і чоловікам загиблих військових. Однак отримають вони це право, якщо не вступлять у повторний шлюб.
© Source: http://ua.korrespondent.net/ukraine/3759181-deputaty-znyzyly-pensiinyi-vik-uchasnykam-ato
All rights are reserved and belongs to a source media.