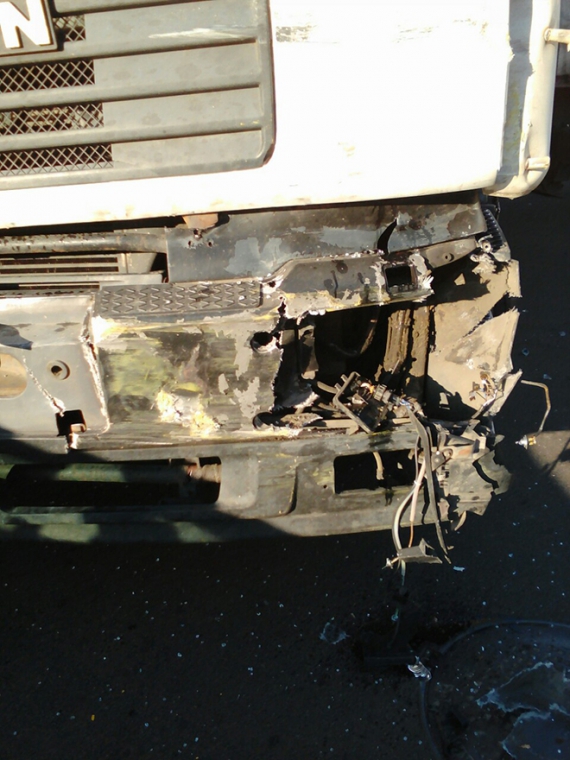 17 октября около 9 утра в Броварах Киевской области перевернулась пассажирская маршрутка. Автомобиль столкнулся с грузовиком.
Об этом пишут свидетели в соцсетях.
По словам очевидцев, фура с белорусскими номерами не пропустила маршрутку на повороте перед светофором на ул. Чорновола.
ЧИТАЙТЕ ТАКЖЕ: Группа футболистов попала в смертельное ДТП
Пассажирский автобус перевернулся и упал на бок. Побитое стекло из окон посыпалось на дорогу. На место происшествия прибыли спасатели и 4 машины "скорой помощи". 10 человек забрали в больницу. Большинство пострадавших сегодня отпустят домой. Погибших в аварии нет.
Как говорят свидетели ДТП, водитель автобуса пытался проехать на желтый сигнал светофора.
© Source: http://gazeta.ua/ru/articles/np/_marshrutka-stolknulas-s-gruzovikom-i-perevernulas/729250
All rights are reserved and belongs to a source media.