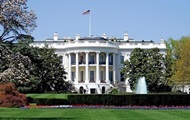 Адміністрація США розглядає варіанти відповіді на дії Росії, яку Вашингтон звинуватив у "хакерських атаках і намірі підірвати вибори президента", але не буде попереджати про них, заявив офіційний представник Білого дому Джош Ернест.
Відповідь США на передбачувані кібератаки з боку Росії не обов'язково буде пов'язана з цифровою сферою, можливі заходи у фінансовій сфері, зазначив Ернест.
"Яку б відповідь не вирішив дати президент, ми точно не будемо оголошувати про неї заздалегідь", – сказав він у понеділок, 17 жовтня, на брифінгу у Вашингтоні.
"Єдине, що я можу сказати, це те, що способи відповіді, які є в розпорядженні президента, не обмежені виключно кіберсферою. Є також можливість вибрати відповісти, включаючи фінансові санкції", – пояснив Ернест.
© Source: http://ua.korrespondent.net/world/3758815-u-ssha-hotuuit-sanktsii-proty-rosii-cherez-kiberataky
All rights are reserved and belongs to a source media.