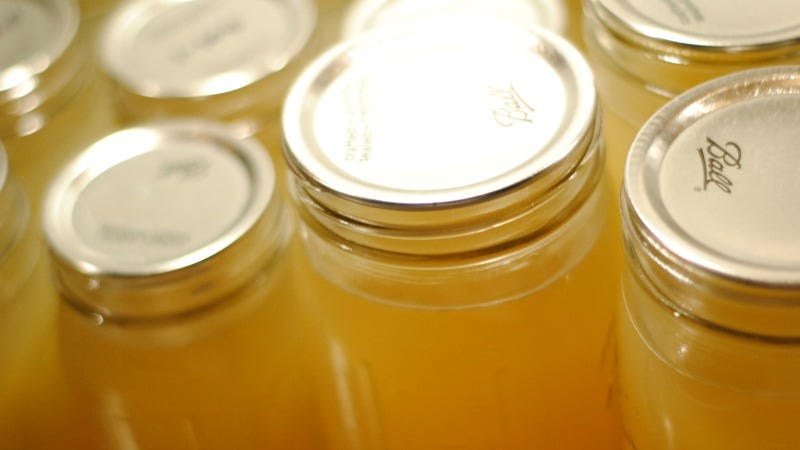 Cold weather screams for soup, and chicken broth is the foundation for so many soothing recipes. To make sure yours is as rich and delicious as possible, you're going to want to get your hands on some wings.
As The Kitchn explains in the article linked below, it's all of the connective tissue and collagen within chicken wings that make them perfect for broth:
It may seem like a little bit of a waste to use "perfectly good wings" for something like broth, but I would argue that a luscious, delicious broth can be quite magical, especially as we head into this cold season. You can chuck them in with other chicken parts, or use them on their own for a wing-only broth. Raw is fine, but give 'em a roast first if you want to up the flavor factor of your broth. (Just try not to drizzle them in Frank's and scarf them down before they make it into the pot.)
The Secret to Richer Chicken Broth | The Kitchn
Photo by Christine Wisnieski .
© Source: http://feeds.gawker.com/~r/lifehacker/full/~3/eZVgAcShqLc/chicken-wings-make-the-richest-broth-imaginable-1787814398
All rights are reserved and belongs to a source media.