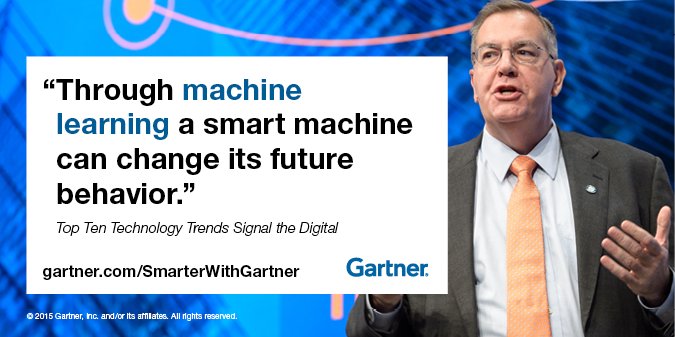 Gartner is giving organizations insight into what they can expect next year with its annual Top 10 strategic technology trends of 2017. The predictions are designed to provide organizations with an understanding of the technologies that are emerging and having an impact to society.
According to the organization, the trends can be split into three groups: intelligent, digital and mesh. "Technology will be embedded in everything in the digital business of the future. Rich digital services will be delivered to everything, and intelligence will be embedded in everything behind the scenes. We call this mesh of people, devices, content and services the intelligent digital mesh. It's enabled by digital models, business platforms and a rich intelligent set of services to support digital business. As an enterprise architecture or technology innovation leader seeking to exploit the intelligent digital mesh, you must respond to the disruptive technology trends enabling this future," according to the Gartner report.
(Related: Gartner outlines the near future of digital transformations )
The Top 10 strategic technology trends, according to Gartner, are:
"Gartner's Top 10 strategic technology trends for 2017 set the stage for the Intelligent Digital Mesh," said David Cearley, vice president and Gartner Fellow, in a statement . "The first three embrace 'Intelligence Everywhere,' how data science technologies and approaches are evolving to include advanced machine learning and artificial intelligence allowing the creation of intelligent physical and software-based systems that are programmed to learn and adapt. The next three trends focus on the digital world and how the physical and digital worlds are becoming more intertwined. The last four trends focus on the mesh of platforms and services needed to deliver the intelligent digital mesh."
© Source: http://sdtimes.com/gartners-top-10-technology-trends-2017/
All rights are reserved and belongs to a source media.