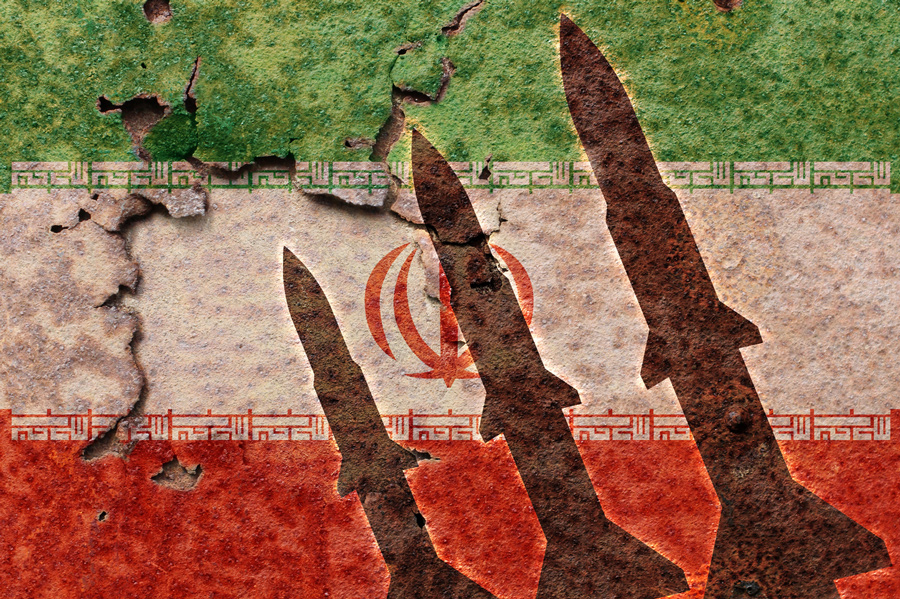 In 2013, some Body is asking, am meet my cousins Jowhar & Muhammad near to my Town. So first we have a nice chat and after a Few whiles am seeing Skin of right Arm on Jowhar is black with thick lines on the Arm Skin.
So am ask to Jowhar, What happened this?
He reply, That is a Vestige of Torture.
I reply, Torture, which kind of Torture this and why?
He answer, That is a Vestige of Jihad Torture.
I ask, Jihad Torture sorry am do not understand this.
He reply, I show to you after.
So we together go to the room of Jowhar & Muhammad where he remove the Shirts and when I look at the Jowhar am Shock because His body is full with Lines from Torture.
Am ask, What is this and how it is happen?
He reply, A few years back we join One of the prominent jihad group who trains the Boys and childrens for Jihad and we take a training there. Here we face the Body Torture, mentality Torture, and sexually torture, very High. Many Jihad group arrange the meetings and rally for Jihad, so at firstly we Lives in a Mosque with many other Boys for listening different type of Quranic Ayaat and Hadith of P. B. U. H. and also listening that there is a lot of HOOR (fairy) for you in Paradise, and that Shahadat, to be killed on ALLAH, is GREAT PRIZE for you! So next day we are all into the Bus and going up on the hills.
I ask, But how is your family members is allow you to do this Jihad?
He reply, No we just ran away from House. Our Family do not allow to take part in this. Jihadi camps where gives training is just for terror or personal interest, Nothing more. Parents even do not know where is my Son. They thinks One Day he come backs. Any How, after a Travel we reach where is jeeps are. So we leaves the Bus and sits onto the Jeeps. Jeep take us in a remote area where no One is there and every Where just Mountains and hills and A building. When you enter this building, here is many beautifull Girls Welcome Us. When we look to the Girls they is very beautifull and all wearing black. We are very happy to see these girls. Then one person is come and order us to sit in the Hall for Dinner because at night when we reach there.
Next day, all the girls serve us a nice Dinner and after Dinner she gives us a Tea. Then same person come in and order us to go to the Courtyard. We all go and the girls also with us. Then few persons come and deliver us a speech and say that girls first gives you a training and after that all of you go to The Next Step of Training. After speech girls Orders us divides into groups.
Next Day morning after Morning Prayer we are all in the Ground and we see that the other corner of the Ground is farr for us and do not see the other corner of the wall.
One girls order us to All of you stand in a Line. So we are in the Line. Then she order us to run in the line until we can not stop. So we are running a distant time untill some Body suddenly stop. One of the soo beautifull girls Hit him with a Stick. Then She ask, Stop! and order us to removes the shirts. So we removes.
One Boy demand for Water but she ask, There is no water for you untill the end and after this you may drink .
When we removes the shirts She order us to Laid Down in the Ground. So we laid. Then One girl jump on us with Shoes that is soo pain full because the Shoes was hard and she clawing the Shoes on our Body. We shout a lot, Release us! but No one is help and the clawing goes a elongated time.
One boy who is angary all at once Slap the Girl, then all other girls come and they tight the Boy up with Rope and cover the face and start to beating soo hardly. The Boy is shouting but all the girls is continuing to beat.
We are all looking this but No one has a Courage to stop any Thing. The Boy is Shouting and call FOR HELP. We see the Blood of the Boy. He is wheeping and say Please forgive me but No One is Listen. He is help Less.
After so hard beating The boy was tight with Piller and Tither. Then One girl came and she beat this boy again on the face untill his face is Full with Blood. We all are looking this and sheviring. He calling for Help again but we are all stand and just watch. Many girls is beating, One by one soo hardly, then after this One Girls who is holding the revolaver (Pistol) She is fire bullets on the Legs of the Boy. He is Shouting more loudly, then one girl un tight the Boy from piller and start beating at him again. Then she say, Look at her! If some One do not obey our order then we will give him a pain untill death and now you just sit there and watch how this death.
We sitting there Quietly and looking to the Boy. He look in High pain and every One are praying, ALLAH please is release us from this place.
The Boy voice was getting slowly Down and after a few whiles he is silent with no locomotion, then same soo beautifull girl come close and look up to his eyes and fire more bullets on his face and tell us that he is died.
We all are wheeping after this, she order us go into the hall that are to eat. We are hungary that night. She serve us a meal and after this tea and order us again to come to the ground after Finish. But no one from us really Finish are still sheviring.
When we are in the Ground after Dinner a girl is standing there said, Here where you all come for Jihad. Jihad is a Good and easy way to enter in a Paradise. If you kill One jew then in a Paradise you get a 35 HOOR (fairy). And To Day One of your Companion not with you he is here under my feet because not able to enter into a paradise and now his body are just waste. If Next any of you do like this, we kill them too.
After few days we are down half the boys, Other half killed with these girls on torture. New team is come for train us to The Next Step of Training and all of these is Foreigner. They start with beating us on electric Wire. One Boy do not bear this and is died.
After this, they gives us just a One Time for eating. That Day our body are full with Blood and we just laid down onto the place.
Next day they Order us to Removes the full dress and prepare your Self for hard torture. There was a hot water pool and they jostle us into the water but the water was too Hot and also soo many wound on our body that is why we feel too much pain but no one try to comes out because if Some one is come out they kill him.
We face a lot of pain and torture and after faraway months we are all most no Boys Left. In these few months we are see soo many boys dying. One Day we standing in the hall and a person come out and say To Day Our Leader come to meet you and He is deliver a speech to Jihad and after this all of you tell us your last wish and then we go towards the fight Against the Enemy and For Jihad! So To Day is your Rest day and to Night was a special night for you because Tonight you may enjoy with girls. We surprized. At night time girls came out wearing a beautifull dress we shocked to see these girls that are the same who is giving us a training and they torture us. But tonight we do a Sex. We all Boys afraid but that night we looks first time towards the face of this girls All of girls is soo beautifull and first these girls behaviour like a maid of us. We enjoy all the night. And Morning we are in the Same hall and a Man come who was a Leader with a Black Coat, and have a Grizzled. He start speech:
After he is a Way. We write the last Wish to Go to the city where we buy a New dress to use on Final Day, so they are happy to listen. Than we Comes out from this building after serverile Months and sit again into the jeeps. After tall journey jeeps drop us near the Bus and we sit into the Bus with many persons who look after us so that No One can make a Disquieting. After this, Bus drop us into the market, One boy Know better to this area because he is Visit here many Times Before. So we all are in the Shop where we Buy a One piece of Cloth. And after this a Man tell to us Shoping is Over now into the Bus for go Back. One Boy who are aware from this area try to Run away but Man have a pistol he fire on the Boy and Bullet hit the Boy on Forehead and he thud onto the Road. We Sit silently into the Bus and when Bus left the Market they Stops the Bus and Tight us up with the seat of Bus so that No one can run a Way. After more tall Journey the Bus again stops and they un tight us and says go in to the jeep One by one. So we full fill the order. This time there was Only One jeep and we are many Boys. So we are all sit into the jeep smallly. They never Tight us up In the jeep when big Men is standing but we here all are free there because a Mountain are every Where and No one from us know the way any Place. So we jumps outside from the jeep and is run a Way. After a serverile day we reached near by the city.
Jowhar is put the shirts back over his arm.
But a sleep, he says, still are sheviring.
© 2016 Gatestone Institute. All rights reserved. The articles printed here do not necessarily reflect the views of the Editors or of Gatestone Institute. No part of the Gatestone website or any of its contents may be reproduced, copied or modified, without the prior written consent of Gatestone Institute.
© Source: https://www.gatestoneinstitute.org/9089/how-we-become-to-jihad
All rights are reserved and belongs to a source media.