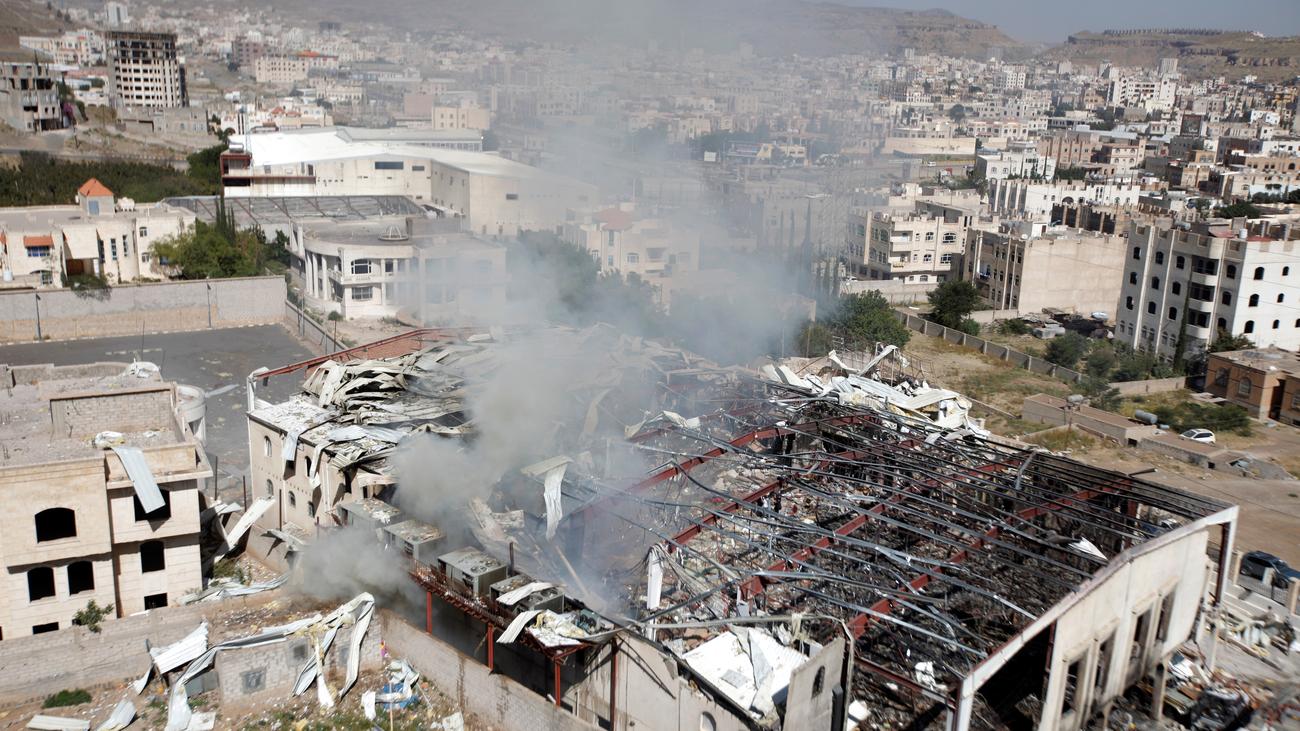 Im Jemen sollen ab Mitternacht am Dienstag die Waffen im Bürgerkrieg ruhen. Dies teilte der UN-Sonderbeauftragte für den Jemen, Ismail Ould Sheikh Ahmed, mit. Alle Beteiligten hätten zugesagt, sich daran zu halten. Die Waffenruhe gelte zunächst für 72 Stunden mit der Option auf Verlängerung.
Im Jemen tobt ein Bürgerkrieg zwischen Anhängern der vom Iran unterstützten schiitischen Huthi-Rebellen und sunnitischen Gruppen, die der Regierung um Präsident Abd-Rabbu Mansur Hadi nahestehen. Hadis Lager wird von einer Militärallianz arabischer Staaten unterstützt, die von Saudi-Arabien angeführt wird. Diese Allianz fliegt seit März 2015 Luftangriffe auf Huthi-Rebellen. Auch die USA unterstützen diese Militärallianz gegen die Rebellen. In den Wirren des Bürgerkriegs konnte inzwischen der "Islamische Staat" (IS) im Jemen zunehmend Fuß fassen und hat mehrere Anschläge verübt.
Seit März 2015 sind nach
Angaben der UN im Jemen mehr als 10.00 Menschen
getötet und mehr als drei Millionen vertrieben worden. Die Versorgungslage mit Lebensmitteln ist in Teilen des Landes katastrophal. Zuletzt starben bei einem Luftangriff auf eine Trauerfeier in der Hauptstadt Sana'a am vergangenen Samstag nach UN-Angaben mindestens 140 Menschen. Die saudische Militärkoalition bekannte sich später zu dem Angriff und berief sich auf "falsche Informationen" der jemenitischen Verbündeten. Unmittelbar danach forderte die USA und auch die UN die Kriegsparteien im Jemen zu einer neuen Waffenruhe und Verhandlungen auf.
Im Jemen hat es bereits mehrere Anläufe zu einer Einstellung der Kämpfe gegeben. Zuletzt trat im April eine Waffenruhe in Kraft, die dann nach weitgehend erfolglosen Friedensgesprächen endete.
© Source: http://www.zeit.de/politik/ausland/2016-10/jemen-waffenruhe-un-dienstagnacht
All rights are reserved and belongs to a source media.