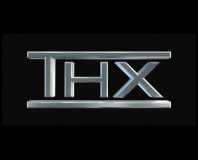 Razer has announced the acquisition of former Lucasfilm division THX, which it plans to operate as a three-decade-old 'startup'. In its continued diversification push, once and former gaming peripherals specialist Razer has announced a deal to acquire audio technology pioneer THX.
Founded by George Lucas in 1983 as a means of exerting control over the quality of audio reproduction in cinemas, THX's eponymous quality assurance system – named for Lucas' first sci-fi title THX 1138 – today finds it way into everything from high-end cinemas to in-car entertainment systems. In 2002, Lucasfilm sold the majority share of the company to Creative Technology Limited – best known for its Sound Blaster family of sound cards – which would spin the company out into an independent outfit ten years later.
Now, Razer has picked up the entirety of THX, including the company and all intellectual property. Its plan? To rebuild the 33-year-old company into a startup. While Razer will own THX, it has claimed its vision is to operate the company as ' an independent startup under its own management and apart from the ongoing business of its parent company, ' including allowing THX to make deals with other manufacturers, service providers, and even financial partners without Razer's interference.
' Razer has a vision for innovation at every level of entertainment, a vision which THX has championed since its inception more than 30 years ago, ' claimed Razer co-founder and chief executive Min-Liang Tan of the deal. ' This acquisition will allow us to reinforce Razer's leadership in gaming and extend the brand into broader areas of entertainment, while at the same time empowering THX to develop into a global powerhouse, independently. '
' Our focus has always been on ensuring that anyone can experience high quality entertainment, regardless of their medium of choice. With Razer, we can now continue to strengthen our core lines of business while delivering excellence for our customers' ever-changing needs, ' crowed THX chief executive Ty Ahmad-Taylor. ' As a standalone company, THX will work with Razer but will primarily continue to service our partners in the industry in order to deliver great products to consumers. '
Financial terms of the deal have not been disclosed.
© Source: http://feedproxy.google.com/~r/bit-tech/news/~3/O1Eby2gcOpk/1
All rights are reserved and belongs to a source media.