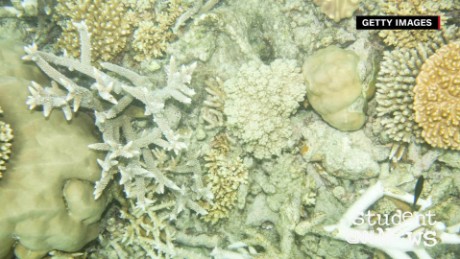 Story highlights This page includes the show Transcript Use the Transcript to help students with reading comprehension and vocabulary
October 17, 2016
International officials call for an immediate ceasefire in Yemen, the Iraqi air force warns residents of Mosul about an upcoming battle, and the Great Barrier Reef shows signs of poor health. After we cover those stories, we're kicking off a series that examines America's heroin epidemic, beginning with a look at how the drug is smuggled into the country by air, land and sea.
TRANSCRIPT
Click here to access the transcript of today's CNN Student News program.
Please note that there may be a delay between the time when the video is available and when the transcript is published.
Read More
CNN Student News is created by a team of journalists who consider the Common Core State Standards , national standards in different subject areas, and state standards when producing the show.
Thank you for using CNN Student News!
© Source: http://rss.cnn.com/~r/rss/cnn_latest/~3/mpBxmABMa10/index.html
All rights are reserved and belongs to a source media.