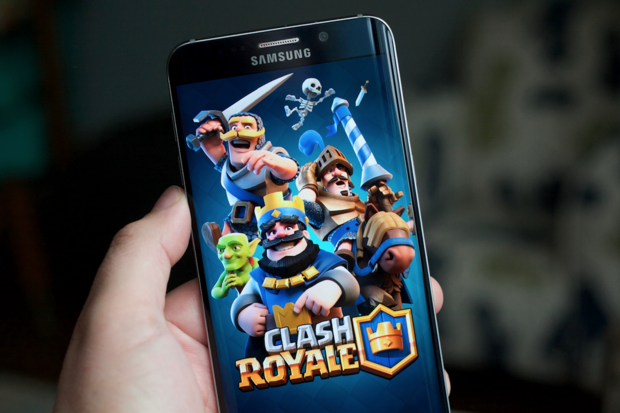 It's increasingly rare to see a new Android game with a price tag, but not all free games are built alike. Some feel like business models disguised as entertainment, or are so overloaded with ads, energy meters, and obnoxious in-app purchase prompts that they're not worth the hassle. And that doesn't even consider whether or not the game was even fun to begin with.
Luckily, not every free game is like that. In fact, the Play Store has a ton of great games you can snag without spending a penny, and we've collected our 20 current favorites within. Some of these may have ads or limitations, but those small annoyances don't disguise the immense fun you can have without being forced to pay a thing. Grab a bunch of them!
Not content to simply release a free-to-play mega-smash like  Crossy Road , Hipster Whale also put a fresh twist on Pac-Man that's well worth your attention. Pac-Man 256 takes some cues from Crossy Road , being an endless, blocky-looking arcade affair, but here you'll guide the gaming icon up and up through mazes as you chomp dots and enemy ghosts alike.
Heading northward isn't simply about boosting your score with dots and power-ups, but also avoiding the constant creep of broken code from below—a clever homage to a classic Pac-Man arcade glitch. Pac-Man 256 is the rare Pac revival that doesn't feel like a lame knock-off or trend chase, offering up a game you'll actually want to play again and again.
Pac-Man 256 (Free)
Soothing, serene, and straight-up beautiful, Alto's Adventure is a delightfully mellow twist on the endless runner, tasking you with going the distance down the slopes as you snowboard and collect your runaway llamas. You'll tap to jump and hold to perform backflips as you see fit, but the game isn't overloaded with tons of tricks, power-ups, or distractions. 
That's a good thing, although some might find the core experience a bit simplistic. It is, but beyond providing an entertaining downhill experience, Alto's Adventure continuously impresses with its gorgeous animation, dazzling weather and day/night transition effects, and ultra-catchy music. It's also a very friendly free-to-play game, which fits well with its otherwise chill attitude.
Alto's Adventure (Free)
If you thought Clash of Clans was addictive, then just wait 'til you start playing Clash Royale. It's based in the same universe, but Clash Royale amps up the action and excitement by letting you battle other players in quick, intense real-time showdowns. You'll put your best deck of cards against your opponent's, attempting to be the first to smash the rival towers.
Each card spawns an offensive or defensive unit, whether it's a burly giant, hog-riding warrior, or spell-wielding witch, and the three-minute battles are typically thrilling. It's a friendly free-to-play experience without play restrictions, although the lure to spend money to speed up rewards timers or buy better cards can be downright irresistible once you're hooked.
Clash Royale (Free)
It began life on PC and then tablets, but free-to-play smash Hearthstone: Heroes of Warcraft is also available on Android phones, letting you get your fix anywhere. Spun off from the classic strategy game franchise, Hearthstone takes that fantasy world into a new direction with a ravenously addictive collectible card game that's attracted millions of fans.
Brainy and tactical, yet colorful and accessible, it's an ideal game to fall into—and then continue obsessing over. Hearthstone includes online play and solo content, and while advanced play requires either a huge investment of time or entertaining the temptation of spending money, the freemium model doesn't feel overbearing or unfair.
Hearthstone: Heroes of Warcraft (Free)
Ingress  set the template for location-based mobile gaming, but Pokémon Go took it into the stratosphere by bringing in Nintendo's adorable monsters. In case you're not one of the 100+ million players on Android alone, Pokémon Go sends you out into the world to catch the digital creatures, claim nearby gyms for your team, and earn items from nearby Poké Stops.
Seeing the Pokémon sitting nearby in the augmented reality mode is a charming treat, and trying to catch 'em all is a fun way to get moving and explore your neighborhood. It's pretty limited on gameplay, but enhancements (including trading) are coming gradually. And if you want something a bit more complex and serious right now, Ingress still has a devoted community.
Pokémon Go (Free)
Real Racing 3 puts a pretty comprehensive simulation-style driving experience on your smartphone for nothing—you won't even find a paid Android racer that's anywhere near as polished as this. The driving itself is refined and responsive, not to mention pretty gorgeous: whether inside the cockpit or behind the bumper, this is a great-looking game.
It's also a massive one, with more than 100 licensed cars available, a dozen real-world tracks, a couple thousand single-player events, and real-time online races. Things can get a bit repetitive without spending a few bucks on extra cars for variety's sake, and the repair timers are a freemium frustration, but Real Racing 3 is too good to be sunk by those free-to-play irritations.
Real Racing 3 (Free)
Thrilling MOBA—that's multiplayer online battle arena—action shouldn't only be limited to rabid PC favorites like League of Legends and Dota 2. That is  Vainglory 's philosophy, anyway: it takes the team-centric design of those free-to-play computer games and streamlines everything for touch, letting you jump into exciting online battles wherever you are.
As part of a three-hero team, you'll try to topple the base on the other side of the screen, all while defending your own turf from the opposing squad. With no restrictions on play time for intense back-and-forth battles that can last upwards of 30 minutes, Vainglory delivers big fun in a rather small package. And the free-to-play design doesn't feel punitive against non-spenders.
Vainglory (Free)
Traditional solitaire can get crowded on a small phone screen, but Sage Solitaire puts a totally new spin on the classic card game. It's essentially a single-player version of poker, tasking you with building the best hands to boost your points, but there's more to it than that. Every hand must also use cards from at least two different rows, and you can only "trash" two cards in a row before it's game over.
Sage Solitaire is challenging and clever, and has a really clean, attractice design as well—plus it's downright addictive, even if you don't typically play card games. Two core modes are totally free without restrictions, while a $3 in-app purchase unlocks bonus modes and kills all ads.
Sage Solitaire (Free)
Super Stickman Golf 3 replaces its predecessor on this list, and it's really no surprise: the third game doesn't make dramatic changes, but it's an incredibly fun take on golf with a huge amount of free content bundled in. Like the earlier games, Super Stickman Golf 3 turns the sport into a 2D puzzle-platform game of sorts, challenging you to sink the ball across courses with things like portals and jagged ice cliffs.
Noodlecake's latest entry is free right off the bat, and you'll unlock 20 courses without needing to pay a cent—plus there's no energy meter to slow your progress. And if you really love it, you can pay just $3 to kill the ads, unlock further add-on courses, and gain some other perks too. 
Super Stickman Golf 3 (Free)
Who knew the next great twist in word games would be adorable, expanding bears? Spry Fox did, apparently, which is why the studio graced us with Alphabear. It's an odd little concoction: essentially, you'll create words from the available Scrabble-like tiles on the board, and once they're cleared, the score increases and used tiles turn into cartoon bears.
Each bear type is based on the power-ups you pick before each round, and they provide score boosts and other perks based on how large they get—which is why you shouldn't let the limited-life letter tiles expire. Letting a tile go to waste turns it to stone, which prevents nearby bears from getting any larger. Sound confusing and/or weird? Give Alphabear a shot: it all makes sense once you start playing. 
Alphabear (Free)
Crossy Road is still a delight (and Disney Crossy Road is too), but if you're looking for something newer to scratch that same kind of arcade-style itch, check out Rodeo Stampede: Sky Zoo Safari. While the two games share a similar blocky look, Rodeo Stampede thankfully does its own thing once you're out sprinting atop some frantic animals.
It's a frenzied little game that finds you riding on the various creatures and then leaping to land on the next, all in an effort to notch the farthest total distance. Each animal acts differently and only stays calm for a few seconds, and the quick-hit challenges encourage variety and unique feats. And then between the action, you'll work towards building an adorable zoo on a flying boat. It's very silly, but lots of fun, too.
Rodeo Stampede: Sky Zoo Safari (Free)
FIFA 15 was on the previous version of this list, and now FIFA 16  is here to take its place. No surprise there: EA Sports' long-running console favorite makes a smooth transition to mobile and free-to-play alike, letting you enjoy a nicely robust soccer simulation on a smaller screen.
The star here is the Ultimate Team mode, which pairs on-the-pitch action with a deck-building, collectible card component. You'll build a squad by earning, buying, and trading player cards, and then take control as you try to dominate your opponent. The hybrid swipe-or-button controls work well and the game looks even sharper this year, although paying to access better and better cards does provide an advantage for big spenders. There's a lot of fun to be had for free, though.
FIFA 16 (Free)
The hilarious backyard showdown between foliage and undead invaders carries on with this free-to-play sequel, which expands the premise with a time travel hook. Now you'll place peashooters, explosive cherry bombs, and many other offensive-minded plants in Ancient Egypt, on a pirate ship, or in one of several other varied scenarios.
Plants vs. Zombies 2 maintains the amusing, casual-centric tower defense design of the original, but by virtue of its freemium twist, the progression is a bit grinding, and new power-ups (which you can spend real money on) muddle the strategy a bit. On the other hand, it's still plenty of fun and there's a load of content here to explore if you take your time with it.
Plants vs. Zombies 2 (Free)
Wargaming's smash PC simulation makes a startlingly strong transition to mobile in World of Tanks Blitz , which retains the team-centric tank combat while scaling everything down a bit for mobile. That means fewer tanks per team (seven) and smaller levels, but Blitz does a great job of retaining what made the mouse and keyboard version such a success.
It's a methodical online action game, yet one in which the action is tense and the battles are short and sweet enough to still be appealing on mobile. You can amass a wealth of real-world tanks, but progress is slow without spending money. Still, even if you stick with the same tank or two for a long stretch of time, the online combat remains plenty entertaining. 
World of Tanks Blitz (Free)
One of the silliest and certainly most entertaining endless runners around is Jetpack Joyride , a game that puts you in control of a man named Barry Steakfries (seriously) as he steals a bullet-spewing jetpack and attempts to escape a research facility.
You'll tap and hold to fire the thrusters and wind your way around the electrical barriers, laser traps, and missiles that fill the screen, all while collecting coins and aiming to set the farthest distance possible. Fun vehicles and other perks keep the action fresh and loose throughout, plus there are tons of missions to complete and various character customizations to unlock, giving this goofy game serious legs.
Jetpack Joyride (Free)
Why did the chicken cross the road? If you're playing Crossy Road , it's either to beat your own top score or one of your friend's. Whatever the case, you're certainly not going to let lanes full of speeding traffic stop you from taking over the leaderboard.
This fiendishly addictive free game takes its cues from Frogger , but it turns that classic concept into an endless score challenge: you'll tap to nudge ahead one lane at a time, and swipe side to side to avoid obstacles and dodge cars. It's a ton of fun, the freemium model is one of the friendliest around, and many of the characters you can unlock bring small but interesting tweaks to the experience. 
Crossy Road (Free)
Four Letters isn't concerned with how large or complex of words you know, or even where you place them: it just wants to see how quickly you can dash out loads and loads of four-letter terms using mixed-up letters.
You'll have only a handful of seconds to spell each word, with the timer slightly refreshed with each completed entry. While you may find yourself on a string of easy entries—and the game awards bonus points for rapid-fire spelling— Four Letters is deviously good at throwing in head-scratching terms, as well as jumbling up letters in a way that totally throws you off. It's a great challenge for word nerds.
Four Letters (Free)
Smash Hit really has lived up to its name, amassing many millions of downloads, but the game also matches the aspirations: this is one hugely appealing free game. In short, it tasks you with shattering panes and sculptures of virtual glass by tapping the screen to heave little balls. 
It's more than just digital destruction porn, though, as Smash Hit riffs on the endless runner by moving you ahead through abstract rooms populated with various glass pieces. Your limited supply of balls dictates how long the game lasts, as hitting every bit of glass in sight keeps your stockpile steady. Start missing the targets, however, and you'll be a handful of tosses away from running out of steam. It's a curious concoction that works so well.
Smash Hit (Free)
True, a smartphone may not be the most ideal place to play a  Call of Duty -like first-person military shooter—but if you're going to do it,  Modern Combat 5  does a pretty good impression. And it does so across the board, with cinematic missions to play on your own and great online multiplayer showdowns to test your skills. 
Blackout  actually started life as a premium game, but eventually shed the price tag and added a pesky energy system. That's a pain, and it can restrict extended play sessions as a result, but now you're getting a large and entertaining shooter for nothing. And the multiplayer battles really are the highlight, delivering great free-for-all and team-based showdowns alike.
Modern Combat 5: Blackout  (Free)
Real Racing 3 earns its spot on this list for being a strong simulation, but Asphalt 8 is here purely for the crazy fun. After all, the former racer doesn't have angled ramps that send your car spinning through the air, or play modes that actually reward you for violently smashing your opponents into barriers.
Gameloft's free-to-play racer is a blast, whether you're racing for the finish line or intentionally crushing the competition, with an array of interesting tracks, loads of licensed vehicles to unlock, and plenty of fun—both online and off. It looks and plays much like a console racer (think Burnout ), yet happens to be a totally free phone and tablet game with tolerable freemium annoyances. Amazing.
Asphalt 8: Airborne (Free)
© Source: http://www.computerworld.com/article/3132387/android/the-20-best-free-android-games-to-play-right-now.html
All rights are reserved and belongs to a source media.