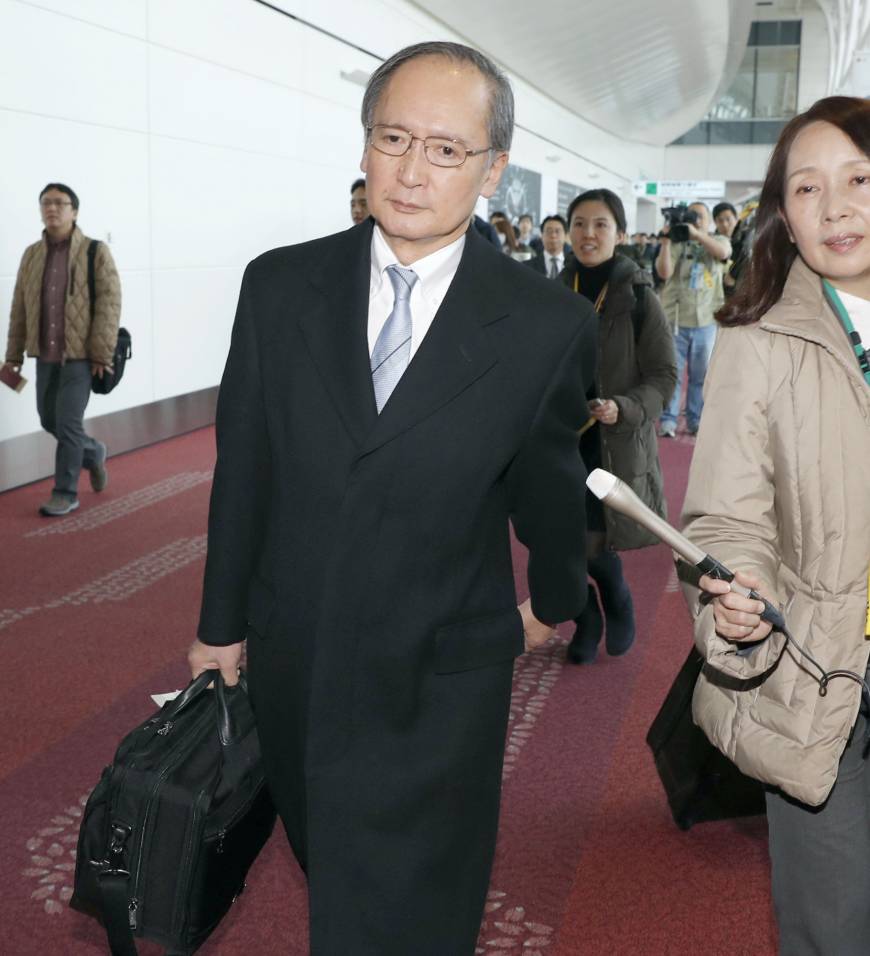 SEOUL – The Japanese ambassador to South Korea returned home from Seoul on Monday in protest of a statue in Busan dedicated to women and girls forced to work in Japan's wartime brothels.
Ambassador Yasumasa Nagamine is expected to stay in Japan for a week or so, according to a source familiar with bilateral relations. The Abe administration also recalled Yasuhiro Morimoto, the consul general in Busan.
Nagamine's homecoming may be extended, however, as there are no signs of a quick resolution over the statue, which was erected late last month in front of the Japanese Consulate General in Busan.
The statue is one of a number in South Korea representing the women and girls forced to provide sex for Imperial Japanese troops before and during World War II. Japan euphemistically refers to them as the ianfu , or "comfort women." The Korean Peninsula was under Japanese colonial rule from 1910 to 1945.
Nagamine told reporters before his departure that the installation of the statue in Busan is "very deplorable, so I'm returning home."
The latest dispute comes despite a bilateral agreement in December 2015 to fully resolve the comfort women issue. Under the agreement, Abe apologized to women who "suffered incurable physical and psychological wounds as comfort women," and Japan last year gave ¥1 billion to a South Korean fund to help former comfort women.