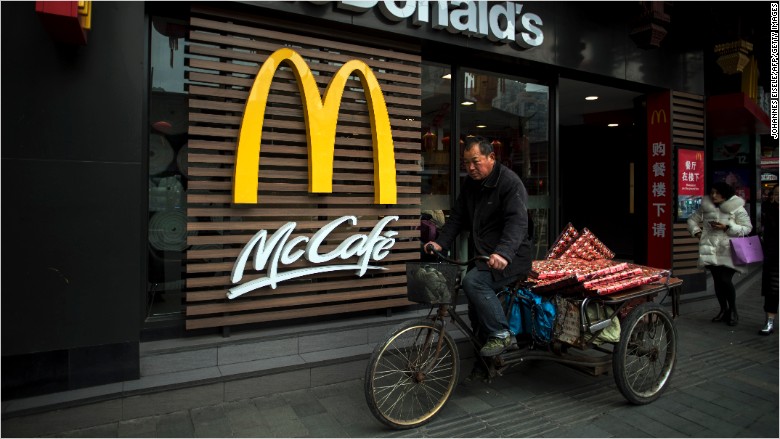 Citic, a massive Chinese financial firm, is taking the majority stake in McDonald's ( MCD ) operations in mainland China and Hong Kong.
U. S. private equity giant The Carlyle Group, is also buying into the investment combo, taking a 28% stake. McDonald's will hold the remaining 20% of the business.
McDonald's CEO Steve Easterbrook said the fast food company's new partners would bring a better understanding of the Chinese market.
Related: More touch screens and table service just the beginning of McDonald's change
The deal is the latest move in Easterbrook's efforts to overhaul the global burger chain. In the U. S., it has launched more customized sandwiches with fancier ingredients, introduced all-day breakfast to the menu and brought in touch screens and table service.