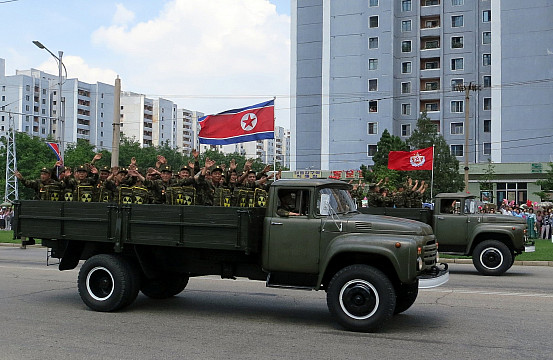 Since Ban Ki-moon wrapped up a decade at the helm of the United Nations at the year's end, the prospect of him becoming South Korea's next president has divided opinion in his homeland. Despite a slide in his approval in recent weeks, the former UN secretary-general has consistently ranked as the public's first or second choice to take over from impeached incumbent Park Geun-hye. In Realmeter's most recent public survey, Ban garnered an approval rating of 21.8 percent, compared to 28.1 percent for his liberal rival Moon Jae-in.
There's no such ambivalence to be heard from across the border: Pyongyang unambiguously loathes Ban.
In January alone, the Korean Central News Agency, the state propaganda service, has run a raft of articles describing trenchant criticism the former foreign minister has received at home.
In an article dated January 10, the KCNA reported that Ban had been exposed for "humiliating pro-Japanese behavior" in a commentary carried by the website Jaju Sibo, the successor to an online media outlet shut down under South Korea's anti-communist national security laws.