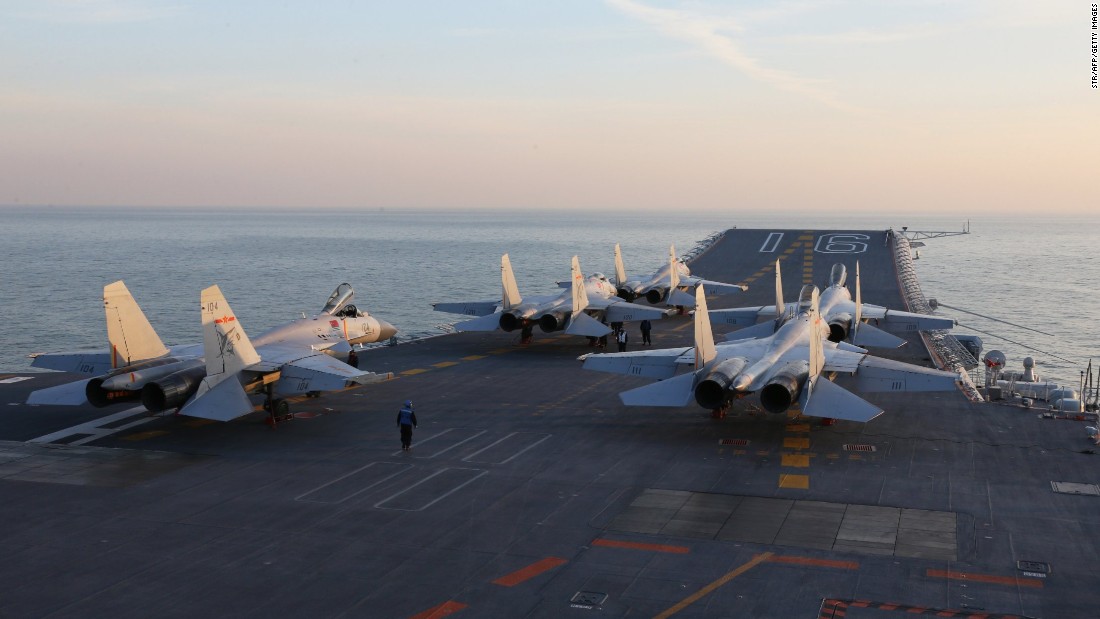 The Liaoning carrier and its flotilla of escorting frigates and destroyers were apparently on their way back to base in northeastern China from the South China Sea following training exercises, the agency reported.
The Chinese vessels moved through waters off Shantou in the southeastern Chinese province of Guangdong early Wednesday morning and continued north, CNA reported, citing the defense ministry.
The agency said the ships remained "west of the median line of the Taiwan Strait," or closer to mainland China.
By Thursday morning, the Liaoning carrier had completed its passage through the strait, the news agency reported.
Taiwan's President Tsai Ing-wen, who is in Nicaragua, has been briefed about the situation and requested that officials in Taipei closely monitor the movements of the Chinese vessels, CNA said.
Tsa i drew anger from China when she met senior US Republicans including Senator Ted Cruz in Houston on Sunday en route to Central America during a controversial transit stop that Beijing had asked the United States to not allow.
Relations between Taiwan, China and the US have been strained since President-elect Donald Trump spoke to Tsai in a phone call in December, upending decades of diplomatic protocol.