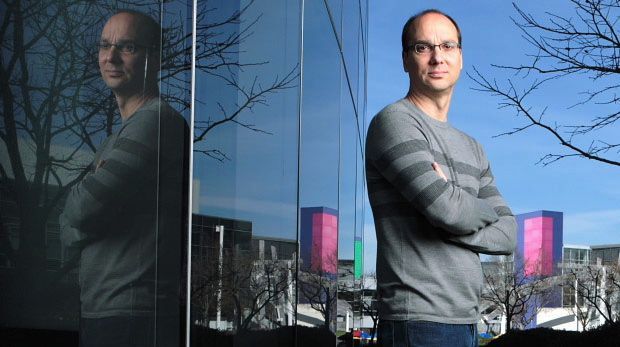 Andy Rubin, the creator of Android, is reportedly working on high-end smartphone that could challenge the industry's top dogs, including the iPhone and Google Pixel.
Sources speaking with Bloomberg divulged the device, which will actually be the focal point of a number of consumer hardware products, including some for the home, created by a new company Rubin has formed called Essential.
Essential's phone, though still wading through the prototype stage, has a number of impressive-sounding features. These include a large edge-to-edge display, no bezel, a ceramic back and the ability to add-on hardware via its charging port. Artificial intelligence also sounds to be a major part of the handset, as it will be in Essential's other products.
At least one prototype of the phone has a screen that bests the iPhone 7 Plus display in size, one source said.
In addition to its top-of-the-line materials and features, the most intriguing aspect of the phone is its ability to support accessories that plug into its charging port.
This innovation would help the device standout in the crowded smartphone world, especially against modular devices, which have so far come up short.