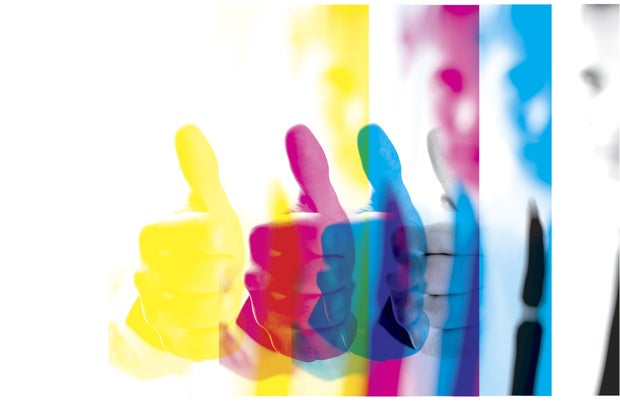 With much Insider fanfare and reams of feature lists , Microsoft yesterday released its latest beta of the next version of Windows 10: Redstone 2, Creators Update, build 15002.
After last year's long string of lackluster Creators Update beta builds, I expected to find lots of fluff and little substance when I tore into the build overnight. Much to my delight, I found a few items that deserve your attention.
If you're wowed by being able to put tiny tiles inside of bigger "folder" tiles, or a Win-Shift-S shortcut key for a Snipping Tool workalike, by all means read through the official announcement. Knock yourself out and download a desktop theme while you're at it.
But if you're looking for something a bit meatier, follow along. For the first time in a long while, there's actually something there.
My jaw dropped when I saw that build 15002 supports metered connection status for both Wi-Fi and plugged-in (Ethernet) connections. Sounds esoteric, but it isn't. If that feature makes it into the final version of the Creators Update (likely in April), then forced updating—one of my biggest complaints about Windows 10, which I've been kvetching about for years—will suddenly go away.
If Microsoft allows anyone to turn their internet connection into a "metered connection," there's suddenly an easy way to block forced Win10 updates. A few clicks (Action Center > Network > connection > Metered connection) will let you flip between blocking all updates and allowing them. Not Windows updates alone, mind you, but also Office,. Net, and driver updates – all will have a simple, single on/off switch.
Those of you who have avoided Win10 because of the forced updates need to take a new look. With the Creators Update, you no longer have to resign yourself to unpaid beta tester status. You can wait and watch while others test Microsoft's patches, without going through convoluted patching avoidance schemes.
There are other Windows Update improvements worth your perusal. You now can change Active Hours – the block of time where Windows supposedly won't reboot your PC – to last up to 18 hours (it was 12 hours in build 1607).
The press is making a big deal out of two settings on the Windows Update Advanced options screen (screenshot): "Include driver updates when I update Windows" and "Pause Updates for up to 35 days." Those options are only available in Win10 Creators Update Pro and Enterprise versions. As best I can tell, neither is new – they were both included in the Anniversary Update – but they've been relocated from the Group Policy Editor and made part of the Settings applet.
"Include driver updates" appears in Win10 Anniversary Update build 1607's GPEdit as Administrative Templates > Windows Components > Windows Update > Do not include drivers with Windows Updates.