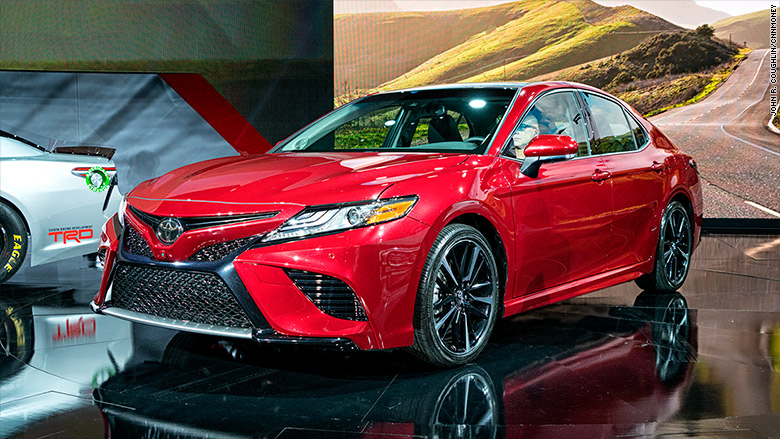 Toyota ( TM ) knows this. And it's also well aware that younger car shoppers actually do want a car that's fun to drive.
That's why Toyota is touting the new, redesigned Camry's "more exciting and emotional character" and "stirring performance. "
Of course,Toyota still brags about the new car's quality and safety, since those are actually among the primary reasons people keep buying Camrys.
Related: Toyota's far-out vision for the car of the future
The new version is lower and wider than the one now on sale, factors that should help the car to corner more surely. Occupants also sit one inch lower to the ground.
"Its gonna drive a whole lot differently," said Bill Fay, General Manager of Toyota Motor Sales, comparing the new Camry to the current car.
It's built on a new architecture — an industry term for underlying engineering that is shared among multiple vehicles — that, Toyota promises, will result in vehicles that are "more dynamic, athletic and fun to drive.