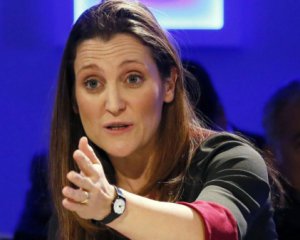 Украинка по происхождению Христя Фриланд возглавила канадское министерство иностранных дел.
Об этом информирует espreso.tv.
"Христя Фриланд – новый Министр Иностранных Дел", – написал в Twitter написал посол Канады в Украине Роман Ващук.
Фриланд родилась в канадском городе Пис-Ривер в провинции Альберта. Ее мать, Галина Хомяк-Фриланд – украинка по происхождению.
Журналистскую карьеру Фриланд начинала в Украине со стрингера Financial Times, The Washington Post и The Economist.