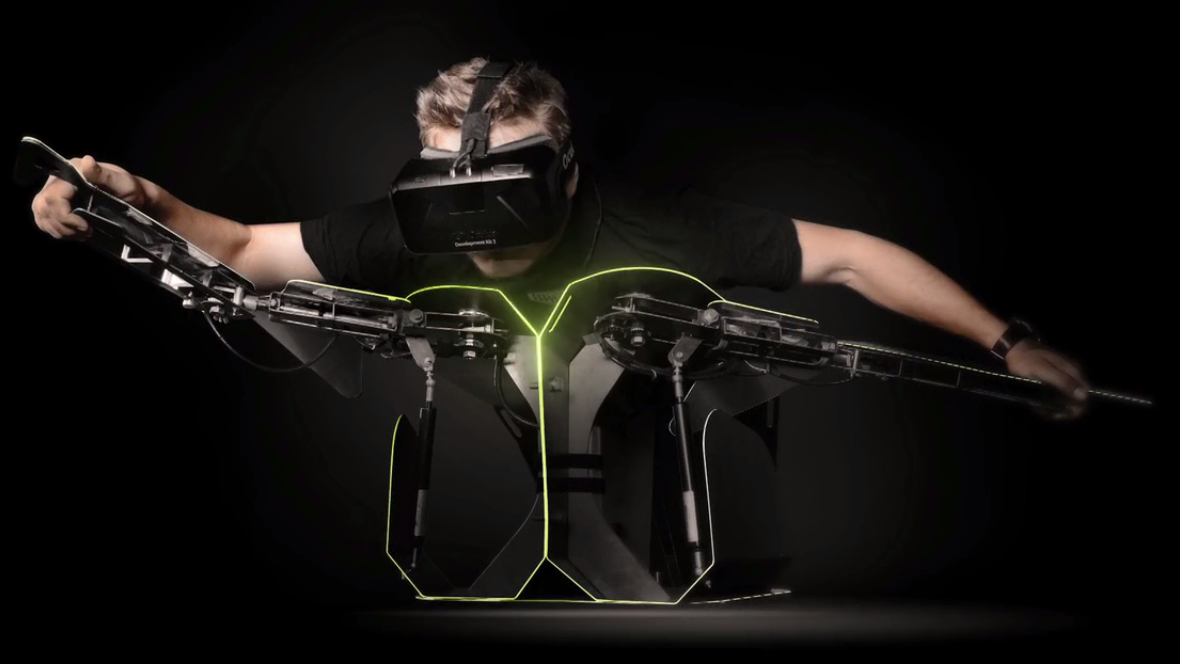 We've already highlighted the best of CES 2017 , so now it's time to turn our attention to some of the wackier things. Because they're just as important in their own way too – if only as a cautionary tale…
Being a new and exciting technology, virtual reality is providing the ultimate opportunity to get creative with peripherals. You might be entering a virtual world visually thanks to your headset but there are so many more senses to immerse, so many more body parts to track!
Your hands already have motion trackers but Cerevo wants to bring your feet into play with its Taclim VR shoes. These shoes track the motion of your feet and provide haptic feedback so that you can really feel yourself walking across different surfaces or giving an enemy the boot.
Rather than targeting high-end headset owners, Cerevo is initially launching its shoes for Google's DayDream headset which is interesting since they'll cost a steep $1,000 (£813) to $1,500 (£1,220) when they launch later in 2017.
The weird VR peripherals don't stop with Cerevo. Going ever so slightly further, Theory has developed a whole body exosuit. Hypersuit is supposed to let you feel like you're really flying through virtual reality worlds while you're lying down in your living room, controlling your movements with your arms.
Theory paired the suit with the HTC Vive to demonstrate base jumping, space, and superhero experiences. The suit doesn't have a price or even a plan for release right now, but we're not sure who would have the room for it anyway.
You've probably never expressed a desire to chat with a projector but it might one day be a possibility with Panasonic's egg-shaped desktop robot. Like a mini R2-D2, the robot can wheel around your desk and chat with you as well as project video content straight onto your wall. At the moment the nameless egg that we have dubbed Humpty is just a proof of concept, but it could be a sign of the direction Panasonic is considering taking the home assistant market.
Egg-shaped devices were unprecedentedly popular at this year's CES. PowerEgg from PowerVision is a quadcopter drone that claims to have the world's first gesture-controlled remote that can be used with just one hand and easily flown by anyone.
PowerVision say PowerEgg was designed to be "a consumer drone for everyone" but considering it's expected to launch at over £1000 we're left feeling a bit hard-boiled towards it.