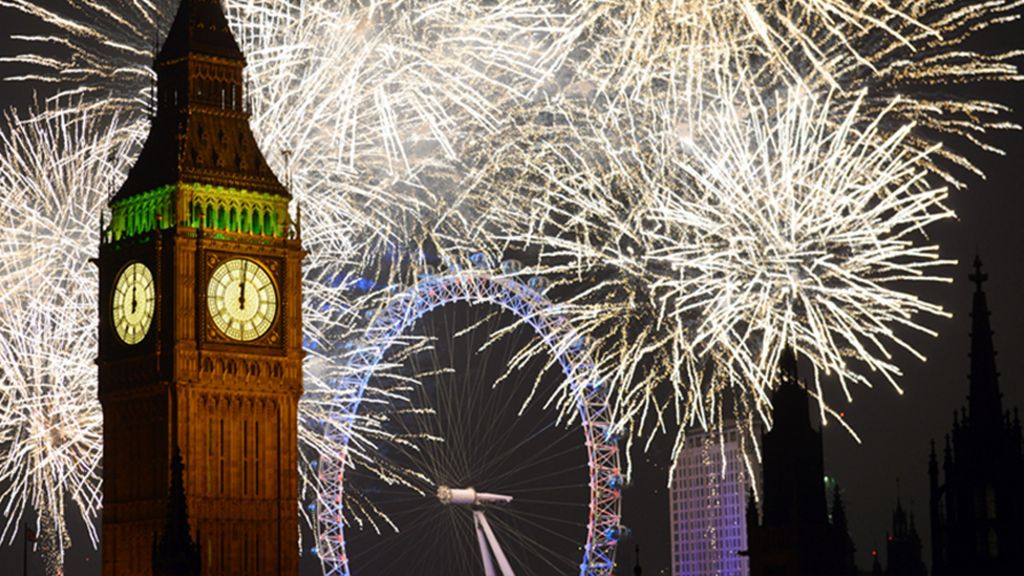 If you can't get to the New Year's Eve fireworks in London, you can still get a 360 degree experience of the celebrations live online.
Clicking on the image below will play the 360 video on the BBC News YouTube channel.
The 360 video will be available live between 2350 GMT on 31 December 2016 and 0030 GMT on 1 January 2017.
System requirements
To watch 360 video you will need the latest version of Chrome, Opera, Firefox or Internet Explorer on your computer. On mobile – you will need to open the video in the latest version of the YouTube app for Android or iOS.
You can view this 360 experience in several ways
1. On desktop once you have pressed play, use your mouse to move up, down or sideways.
2. On your mobile via the YouTube app. You can move your device to control your view.
3. On your mobile via the YouTube app using Google Cardboard or similar headset.