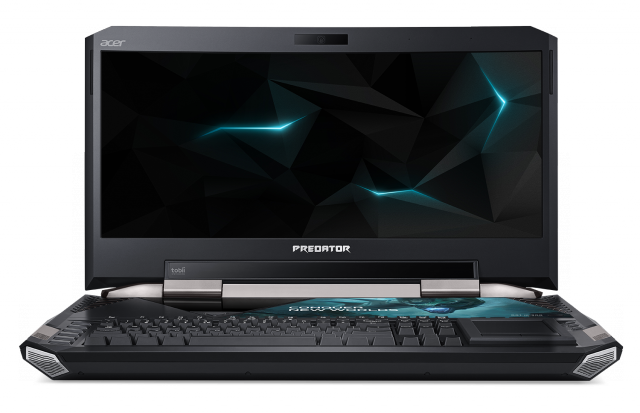 It may be hard to believe, but Acer has a gaming laptop that is almost as expensive as a new car. It's called the Predator 21 X, and it has the craziest design and most-impressive specs sheet that I have ever seen. The price? It will be offered for a jaw-dropping $8,999 in US and €9,999 in Europe.
Acer actually unveiled the Predator 21 X at IFA 2016, but only chose to reveal the price and availability right before CES 2017 kicks off this week. So, what exactly are makes it so special to warrant that price tag?
Well, you only need to look at the image above to realize that the Predator 21 X is massive. And, indeed, as its name suggests, it has a huge display, specifically a 21-inch curved IPS panel — with a resolution of 2,560 by 1,080. We typically see curved screens on large desktop monitors, but Acer thinks that one could work on a gaming laptop too. It remains to be seen whether that's the case, though I have a feeling there won't be many customer reviews to know for sure.