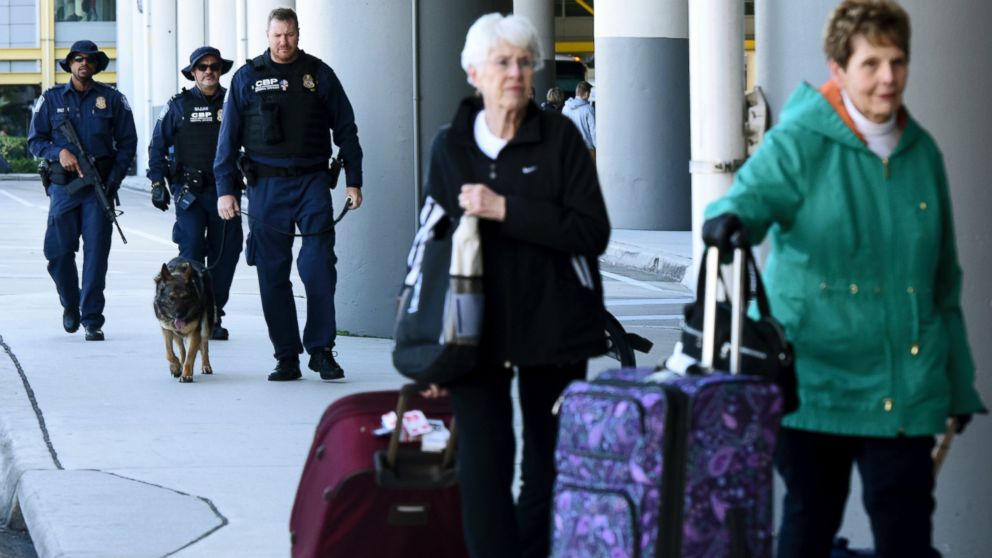 There has been an increased security presence at airports across the country this weekend after a shooting at Fort Lauderdale-Hollywood International Airport left five people dead and another six people injured.
The suspected gunman, Esteban Santiago, a 26-year-old former National Guard soldier, flew from Anchorage, Alaska, connecting through Minneapolis and on to Fort Lauderdale on Friday morning with a gun legally checked in his luggage. He allegedly told the FBI that he took that gun and loaded it in a bathroom of Terminal 2 at the Fort Lauderdale airport and then opened fire in the baggage claim area.
At New York City airports, Port Authority Police deployed officers with heavy tactical weapons, positioned armored vehicles outside terminals, stepped up K-9 patrols and increased random bag checks.
In Los Angeles, police went into "high visibility mode" with officers patrolling terminals with long guns.
Boston Logan maintained a rigorous security plan, including tactical units, commercial vehicle inspections and roadway blockades.
Airports as varied in size as Philadelphia, Minneapolis, Tampa and San Diego have increased visible security on what's called the "soft side" of the airport — those public areas before Transportation Security Administration checkpoints like check-in counters and baggage claim areas.
In the wake of terror attacks last year in those public parts of airports in Brussels and Istanbul and a shooting at a TSA checkpoint at LAX in 2013, some security experts have suggested that a consistent presence of specially trained, armed officers stationed in those areas could help.
"It could serve not only as a deterrent but also speed up response times should a situation arise such as the one that occurred in Fort Lauderdale," John Cohen, a former counterterrorism coordinator at the U. S. Department of Homeland Security and ABC News contributor said.
The TSA's responsibility for airport security begins and ends at the TSA checkpoint. Areas before the checkpoint are left to local authorities to patrol and secure.
"Local airport authorities should make it a priority to have uniformed law enforcement officers patrolling these nonsecured areas," Cohen said. "These officers should be trained to recognize the behaviors of an individual who may be planning or preparing to carry out an attack and should also be trained to respond to a mass casualty attacker or active shooter. "
Airports nationwide declined to say how long passengers could expect to see these enhanced security measures remain in place, citing security concerns.