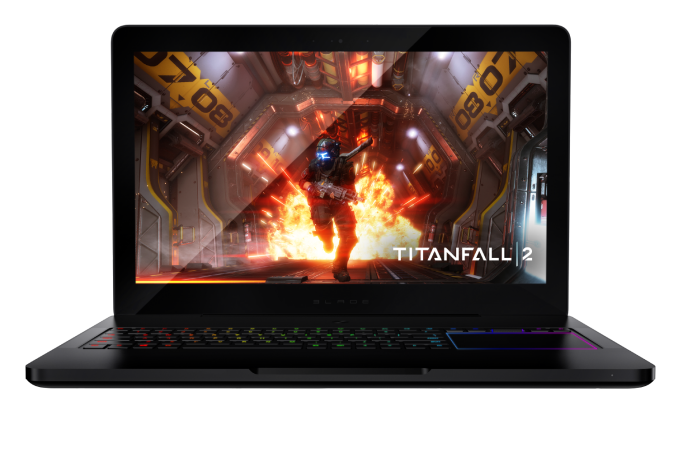 It's been about a year since our last look at gaming laptops, and the one major change over last year is the launch of the 16 nm FinFET GPUs, specifically NVIDIA's launch of their Pascal GPUs for laptops, with the GTX 1080, GTX 1070, and GTX 1060 which launched in August. Over the last several months, all of the major gaming laptop manufacturers have updated their product lines to include these newer, much faster GPUs. The unfortunate part is that the smaller, slower laptop GPUs have not been refreshed yet, so anything under a GTX 1060 is going to have the older Maxwell parts. With the dropping of the "M" from the rear of the NVIDIA laptop GPU naming, they've also shifted the lineup somewhat, so a GTX 1060 would be what I would consider a replacement for the GTX 970M, the GTX 1070 would be a replacement for the GTX 980M, and the GTX 1080 is a replacement for the short-lived desktop GTX 980 for notebooks. What this means is that if you're after someone on a budget, the GTX 965M is about the best you can get if you can find it, with most low-cost gaming notebooks featuring a GTX 960M.
If you want to use this as a portable desktop, don't forget that these gaming notebooks are generally larger, generally heavier, and almost always have poor battery life compared to a more traditional notebook. Many of the gaming notebooks forgo battery saving technology like NVIDIA's Optimus in order to add features like NVIDIA G-SYNC, although that varies notebook to notebook. If you do need battery life, Optimus is generally the way to go, but also try to find something with a large capacity battery as well.
Although getting harder to find, some entry-level gaming laptops may also still ship with a TN display, so watch out for that, but luckily it is getting to be more difficult to find those devices.
For under $1000, options are limited. There are no laptops under $1000 which have a Pascal GPU, so Maxwell is still the answer here. Luckily there is some selection here, including a Dell which offers quite a bit for the money.
While not falling under their Alienware gaming laptop line, the Inspiron 15 7000 offers a lot of bang for the buck. It's a 15.6-inch notebook with a 1920×1080 FHD display, which is a nice resolution for a gaming notebook, and the more expensive models do offer a 3840×2160 UHD panel, although if your budget allows for the UHD display, that money could instead be spent on a more powerful gaming system. Dell offers several CPUs, but for $800 on Amazon you can find the Core i7-6700HQ, which is pretty much the same CPU found in most more expensive gaming systems. This is paired with a 4 GB GTX 960M, and while Maxwell based, it's a reasonable GPU for less demanding gaming like Dota 2 or League of Legends. The 1 TB hard disk drive has 8 GB of SSD caching, which is not going to help a lot but it's better than nothing. Going for a smaller SSD would likely be a mistake since PC games can easily be 50 GB+ each. The subtle styling is a nice touch from Dell as well. Trying to find a gaming laptop for under $1000 can be difficult, and there are generally some compromises to be made, but the Dell Inspiron 15 7000 does not make too many.
Stepping up over $1000 reveals a lot more possibilities. The biggest upgrade here is that the GTX 1060 laptops fall into this range, offering a significant increase in performance over the Maxwell parts.
Gigabyte's P55 line offers some more restrained styling than many of the other gaming notebooks, and this will certainly appeal to many buyers. The P55Wv6 is well appointed inside as well, with a Core i7-6700HQ processors, GTX 1060 6 GB GPU, and for those that need a bit more battery life, Optimus is supported here which is becoming a rare to find feature, although the 63 Wh battery isn't going to give it spectacular battery life. The backlit keyboard doesn't feature the more advanced color options of some of the competition either, but it's relatively light weight for a gaming notebook at 2.