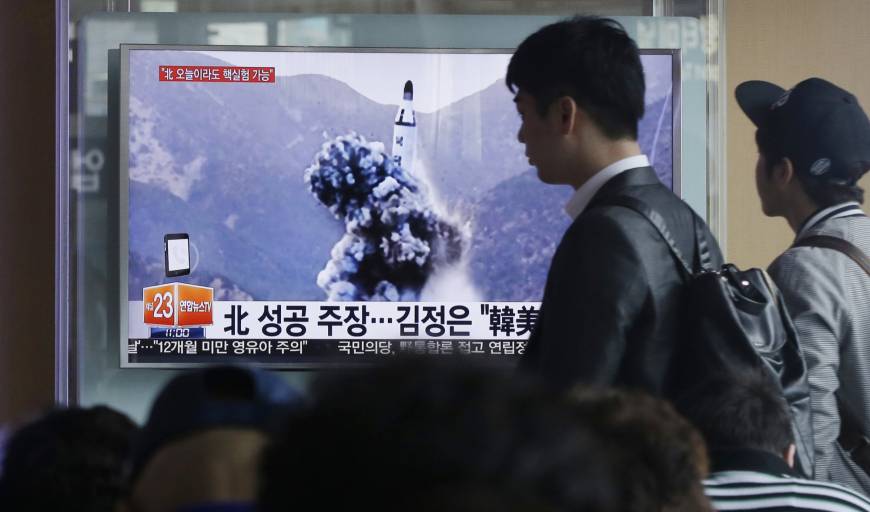 WASHINGTON/BEIJING – The United States would shoot down a North Korean missile if it threatened U. S. territory or that of its allies, Defense Secretary Ash Carter said Sunday.
Carter made the remarks after North Korea stepped up rhetoric indicating the likelihood of an intercontinental ballistic missile launch, with Pyongyang reportedly saying the same day it could take place at any time and location determined by the leadership.
In an NBC interview, Carter described Pyongyang's nuclear weapons and ballistic missile programs as a "serious threat" to the United States.
The United States is prepared to shoot down a North Korean missile "if it were coming towards our territory or the territory of our friends and allies," Carter said.
North Korean leader Kim Jong Un said in a New Year address that his country has entered the final stage of preparing to test-launch an ICBM, ahead of U. S. President-elect Donald Trump's inauguration.
North Korea's Central Broadcasting Station on Sunday quoted a North Korean Foreign Ministry spokesman as saying Pyongyang could launch an ICBM if top leaders decide to do so, according to Tokyo-based Radiopress, which monitors North Korean media reports.
North Korea is developing ICBMs as part of national defense efforts to counter a nuclear war threat posed by the United States, the unnamed spokesman was quoted as saying.