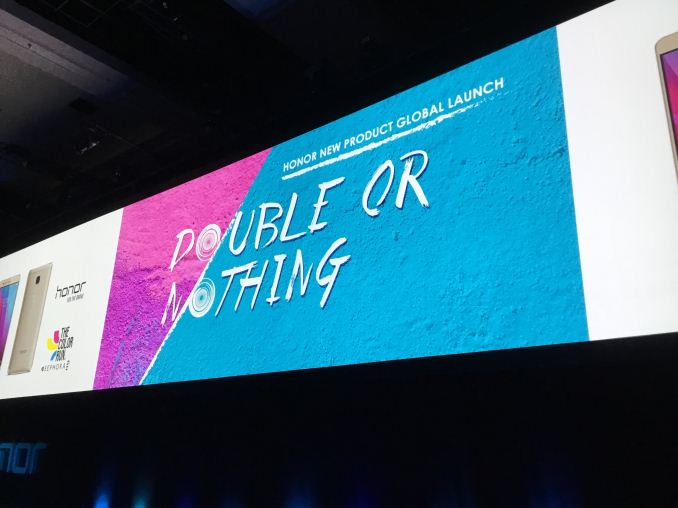 AnandTech Live Blog: The newest updates are at the top. This page will auto-update, there's no need to manually refresh your browser.
05:41PM EST – Low voltage backlight, Apical-style CABC for sunlight visibility
05:39PM EST – 500 charging cycles supported, won't catch fire apparently
05:39PM EST – 3340 mAh battery, 680 Wh/L power density
05:37PM EST – Standard EmotionUI features like split screen, screen recording, and scroll capture
05:37PM EST – Up to 4 devices can connect to the Honor 6X
05:36PM EST – So the Honor 6X acts as a WiFi repeater to try and extend coverage
05:36PM EST – "Wi-Fi Bridge"
05:35PM EST – This is carried over from Mate9, seems to be an EmUI feature
05:35PM EST – Night mode to reduce color temperature and reduce brightness of the display
05:34PM EST – Advertising CABC and what seems to be saturation boost in video
05:33PM EST – 5.5″ FHD display
05:33PM EST – Claiming that their app launch performance is better than the competition
05:32PM EST – This is shared with Mate 9
05:31PM EST – "Smart file system"
05:31PM EST – Claim 65% performance increase over 5X
05:31PM EST – Kirin 655 16nm octa-core
05:31PM EST – MicroSD, dual SIM
05:31PM EST – 32/64GB eMMC 5.1
05:30PM EST – 3/4GB RAM
05:29PM EST – Honor 6X will be able to use a "Honor Tripod Selfie Stick".
05:26PM EST – Camera has f/2.2 aperture it looks like
05:25PM EST – 12MP sensor is 1.