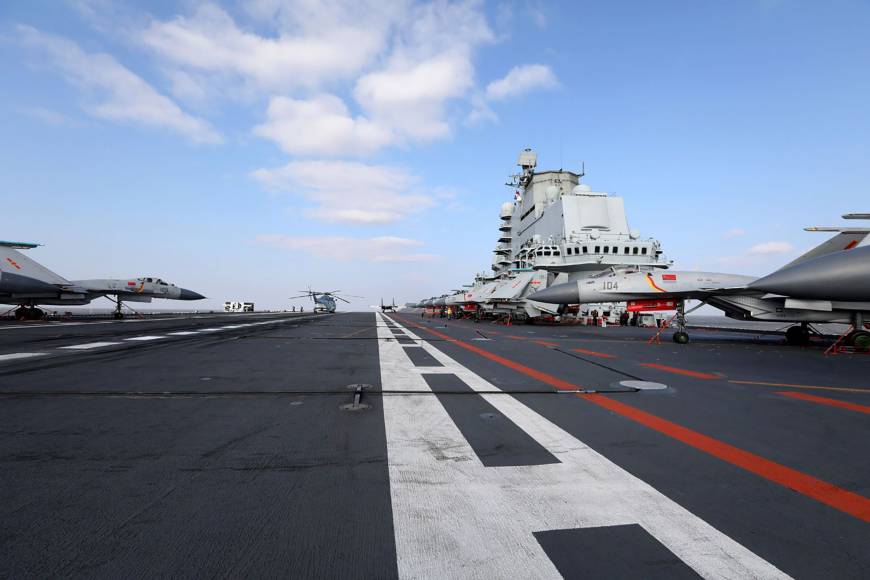 BEIJING – China's military has become alarmed by what it sees as U. S. President-elect Donald Trump's support of Taiwan and is considering strong measures to prevent the island from moving toward independence, sources with ties to senior military officers said.
Three sources said one possibility being considered was conducting war games near the self-ruled island that China considers as a breakaway province. Another was a series of economic measures to cripple Taiwan.
It was not clear whether any decisions had been taken, but the sources, who spoke on condition of anonymity, said the Taiwan issue had become a hot topic within the upper echelons of China's People's Liberation Army (PLA) in recent weeks.
Trump, due to take office on Jan. 20, angered Beijing this month by speaking to Taiwan's president by telephone, breaking decades of precedent and casting doubt on his incoming administration's commitment to Beijing's "one China" policy. Beijing fears this could embolden supporters of independence in Taiwan.
"If Trump challenges 'one China' after becoming president, this would cross our red line," said another source, who has ties to China's leadership.
China's Defense Ministry declined to comment. An official at the ministry's news department said China's position was clearly laid out in the 2005 Anti-Secession Law, which authorizes the use of force against Taiwan in the event China judges it to have seceded.
Asked about any possible aggressive moves from China, Taiwan Defense Ministry spokesman Chen Chung-shi said: "We are fully prepared, and plan for the worst while preparing for the best."
China claims self-ruled Taiwan as its sacred and inviolable territory and is deeply suspicious of President Tsai Ing-wen, whose ruling Democratic Progressive Party espouses the island's independence.