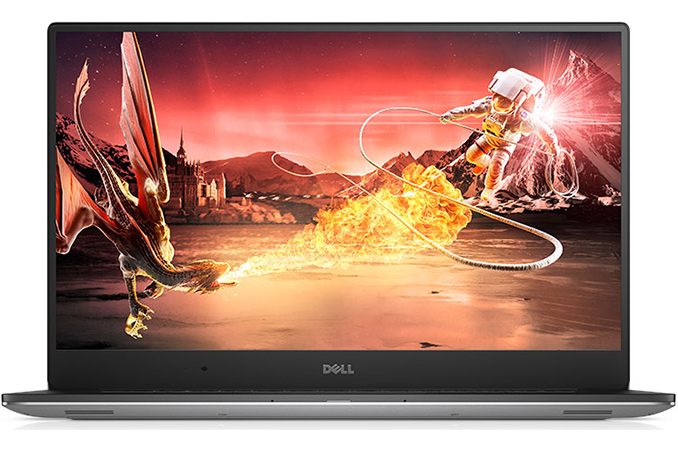 Dell has accidentally published near-final specifications of its upcoming XPS 15 notebook due to be released early next year. The Dell XPS 15 computers are designed for performance-demanding users seeking near bezel-less laptops with above-average performance at a moderate price with a plenty of upgrade options. The new XPS 15 9560 will receive Intel's Kaby Lake processor, NVIDIA's GeForce GTX 1050-series graphics as well as some other optional upgrades not available on current-gen, but will retain the internal architecture and external design.
According to the listing (now removed from the website) Dell's upcoming XPS 15 9560 notebook will use either a dual-core Intel Core i3-7100HQ, a quad-core Core i5-7300HQ or a quad-core Core i7-7700HQ CPU. The aforementioned chips are not yet formally announced, but it is known that they are based on the Kaby Lake microarchitecture and will thus offer improved performance compared to predecessors due to higher frequencies, Speed Shift v2 technology and other refinements. For those who opt for iGPU rather than a discrete model it is important to note that the Kaby Lake CPUs also has an improved video encoding/decoding engine.
The next key enhancement of the XPS 15 9560 over the current-generation XPS 9550 will be NVIDIA's GeForce GTX 1050 GPU with up to 4 GB of GDDR5 memory. NVIDIA has yet has to announce a mobile version of the GeForce GTX 1050, but it is highly likely that the product is based on the GP107 GPU featuring the Pascal architecture and up to 768 stream processors, similar to the desktop version.