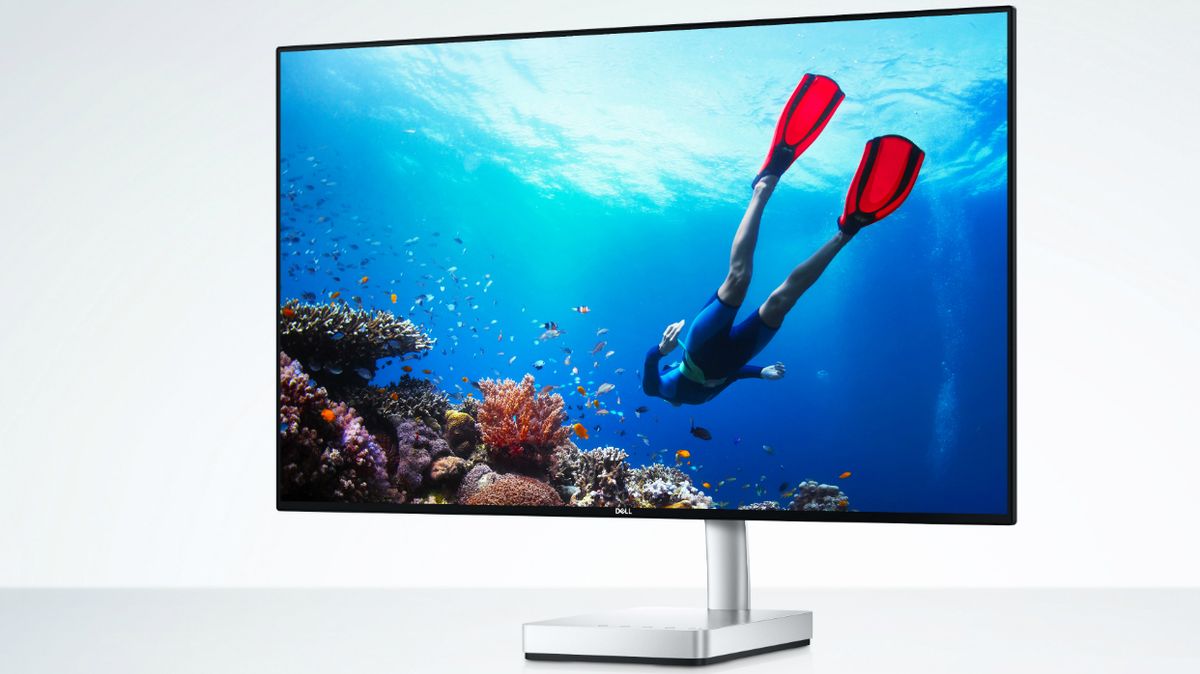 Just ahead of CES 2017 , Dell has unveiled a new 27" Ultrathin Monitor (S2718D) claiming to have the "world's overall thinnest profile". Despite this somewhat vague claim and a lack of actual dimensions so far, this beauty sure is slim.
With a flat-backed design, minimal bevel and a simple yet articulated swivelling hinge, the screen housing itself looks to be a sleek and attractive complement to the 27" panel. The base of the unit seems to contain most of the Ultrathin Monitor's guts, with controls at the front and ports at the rear for some OCD-soothing desktop neatness.
Dell's yet to reveal the full specs of the S2718D, but the Quad-HD (2560 x 1440) display supports a higher contrast ratio and color range than most consumer-oriented monitors, and it's stated 178-degree viewing angle indicates that this is probably an IPS panel.