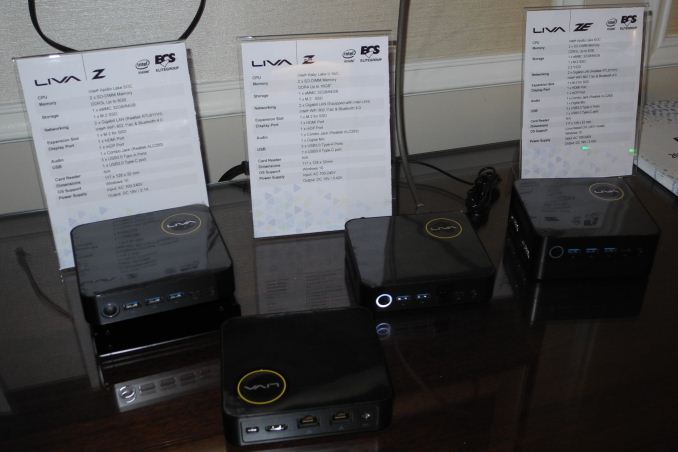 ECS has announced a number of ultra-compact form-factor (UCFF) PCs in the LIVA family at CES 2017. These build upon the success enjoyed by the LIVA brand over the last couple of years. The LIVA Z family being demonstrated at the show has three members – the Z and ZE are based on the Apollo Lake SoC platform, while the Z Plus is based on Kaby Lake-U. Details of the LIVA Z became public in November , and, today, we got the chance to see that, as well as the ZE and Z Plus in action.
The specifications of the three PCs are summarized in the table below. The main differences to note between the Z and ZE models are the availability of four COM ports (RS232) and a 2.5″ drive slot in the latter. The Z Plus is a completely different platform.
Traditionally, the LIVA series PCs have had one of the smallest footprints of all the mini-PCs belonging to the UCFF category. With the new Z-series LIVAs, ECS seems to have gone in for slightly larger PCBs (115 x 111mm, as compared to 101.6 x 101.6mm for the NUCs).