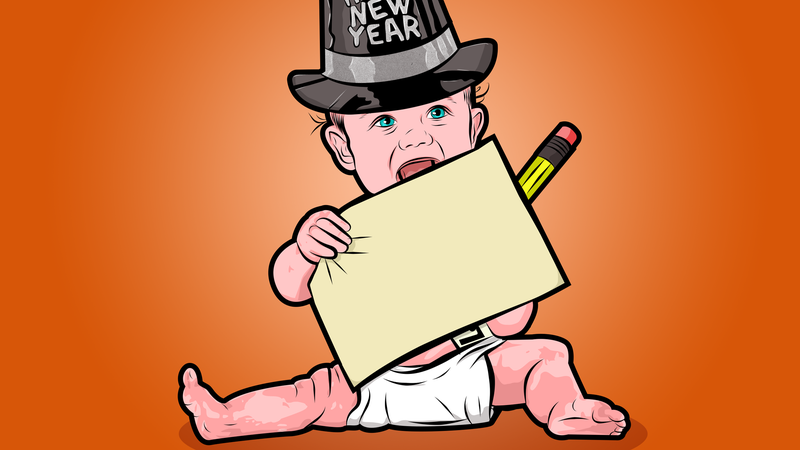 New Year's resolutions have a high potential to fail , and that can make the end of every year a huge bummer instead of a celebration. Don't stress over resolutions this year, and try these forward-thinking alternatives instead.
Resolutions are frustrating because they're an "all or nothing" approach to accomplishing goals. But making positive changes in your life isn't about the end result, it's about the process. That's why Jessica Estrada at Apartment Therapy is choosing to prioritize intentions over resolutions.
Intentions are about the present moment, not the shapeless, unknowable future. You stay focused on the how instead of on the pass or fail results. For example, if you want to lose weight, don't set a goal like "lose 10 pounds." Make your intention to be more active, or be more mindful of your nutrition. Each day you can ask yourself "How can I be more active than usual today?" Or "How can I eat healthier than I usually do today?" The change you're after will follow. Plus, you'll feel a lot less like a failure because you get a fresh start every day, and if you ever slip up or fall behind, you have the opportunity to forgive yourself and start new in the morning.
If you want to be the change you seek, skip the quantifiable goals entirely and choose a theme or "focus word" for your year. For example, Miranda Marquit at MoneyNing is making her theme "growth." She's not looking for milestones, just asking herself "How can I grow in my life?" And actress Zoe Saldana is making her theme "open," choosing to focus on being more open about her feelings to others.
Themes are helpful because you can't really quantify or track abstract goals like "being a better mother," or "being a kinder person." Maybe your theme is something as simple as "kindness," or maybe "understanding," if you feel like you get angry at things too quickly.