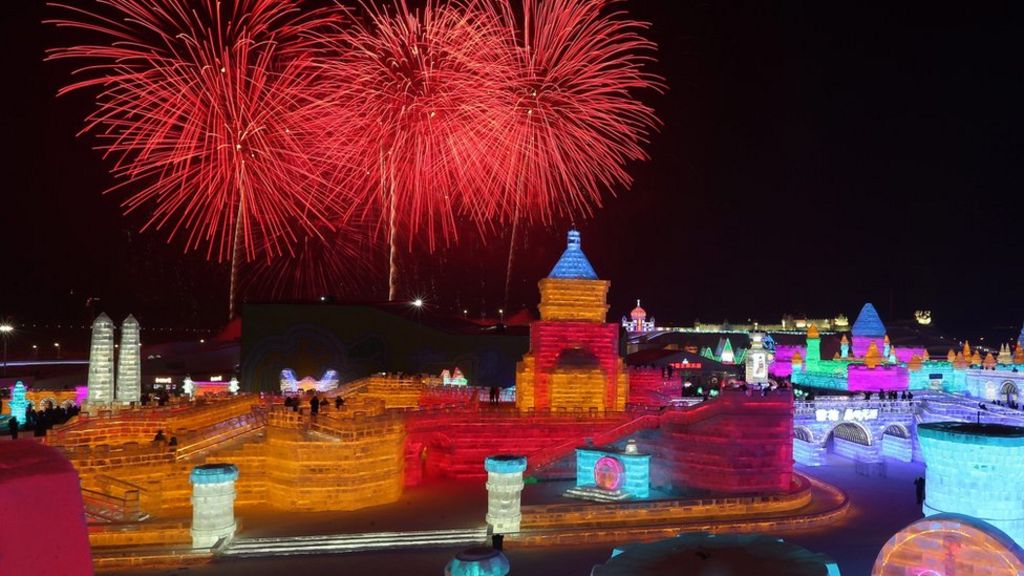 The northern Chinese city of Harbin is hosting its annual ice-and-snow festival – one of the largest of its type in the world.
The festival features enormous ice palaces, sculptures, and slides illuminated in bright colours.
The blocks of ice are taken from the local river before being carved and brushed on site.
About 180,000 cubic metres of ice and 150,000 cubic metres of snow are used to create the 800,000 sq m (200 acre) site.
Last year the festival attracted more than a million visitors.
Eighteen couples braved the cold to get married at this year's festival, before ice-skating together.
The opening of the 33rd edition of the festival featured a fireworks display.