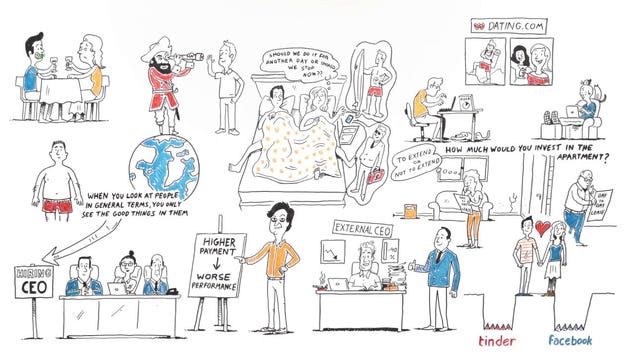 It's natural to be jealous of other people's situations from time to time. As this video points out, though, if you're mentally weighing your options while you're trying to maintain a relationship, you might end up sabotaging it.
The video above, based on a presentation from Professor of Psychology and Behavioral Economics at Duke University Dan Ariely , explains how we can misinterpret relationships when we see them from the outside. We see all the details and flaws of our existing relationship, but we only see the best moments from someone else's.
A little jealousy is fine—it can even be useful —but when you start actively considering leaving, you're less likely to make investments in your relationship.