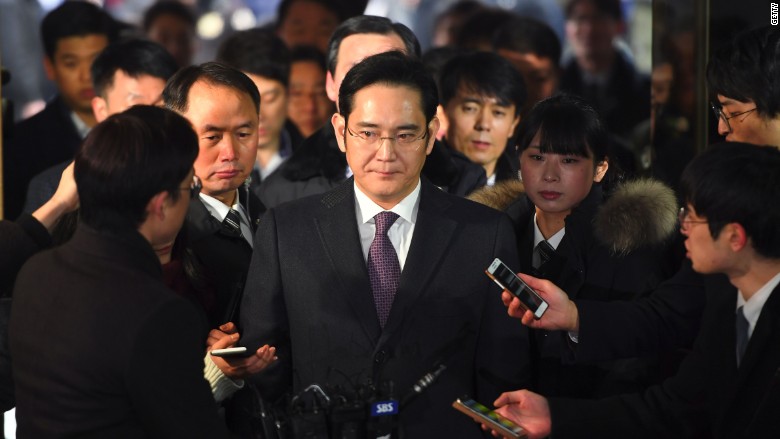 Lee Jae-yong, Samsung's de facto leader, remains a suspect in the investigation into a huge political corruption scandal that has rocked South Korea.
Prosecutors are accusing him of bribery, embezzlement and perjury. They say Lee, who's also known as Jay Y. Lee, paid tens of millions of dollars to win government support for a controversial merger that helped tighten his grip on the country's biggest conglomerate.
After hearing arguments from both sides on Wednesday, Seoul Central District Court Judge Cho Eui-yeon said early Thursday he was turning down the request to have Lee detained, citing a lack of evidence.
Prosecutors said they were were disappointed with the judge's decision, but will "steadily" pursue their investigation into the widening corruption scandal.
Related: South Korea's long history of light sentences for business leaders
Lee, who was questioned for 22 hours last week, has denied any wrongdoing. Samsung also disputes the bribery allegations. It said in a statement Thursday that the case against Lee "can now be determined without the need for detention. "
Many South Koreans slammed the decision on social media, accusing the judge of giving Lee lenient treatment.