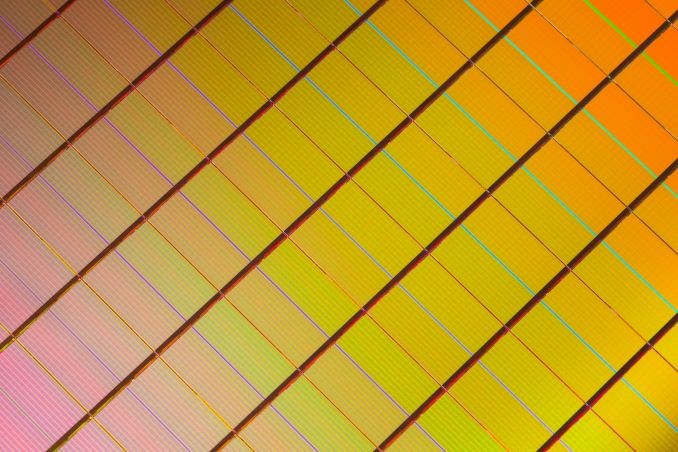 Lenovo's announcement today of a new generation of ThinkPads based on Intel's Kaby Lake platform includes brief but tantalizing mention of Optane, Intel's brand for devices using the 3D XPoint non-volatile memory technology they co-developed with Micron. Lenovo's new ThinkPads and competing high-end Kaby Lake systems will likely be the first appearance of 3D XPoint memory in the consumer PC market.
Several of Lenovo's newly announced ThinkPads will offer 16GB Optane SSDs in M.2 2242 form factor paired with hard drives as an alternative to a using a single NVMe SSD with NAND flash memory (usually TLC NAND, with a portion used as SLC cache). The new Intel Optane devices mentioned by Lenovo are most likely the codenamed Stony Beach NVMe PCIe 3 x2 drives that were featured in roadmap leaked back in July. More recent leaks have indicated that these will be branded as the Intel Optane Memory 8000p series, with a 32GB capacity in addition to the 16GB Lenovo will be using. Since Intel's 3D XPoint memory is being manufactured as a two-layer 128Gb (16GB) die, these Optane products will require just one or two dies and will have no trouble fitting on to a short M.2 2242 card alongside a controller chip.
The new generation of ThinkPads will be hitting the market in January and February 2017, but Lenovo and Intel haven't indicated when the configurations with Optane will be available. Other sources in the industry are telling us that Optane is still suffering from delays, so while we hope to see a working demo at CES, the Optane-equipped notebooks may not actually launch until much later in the year. We also expect the bulk of the initial supply of 3D XPoint memory to go to the enterprise market, just like virtually all of Intel and Micron's 3D MLC NAND output has been used for enterprise SSDs so far.
Support for Intel Optane branded devices based on 3D XPoint memory technology has long been bandied about as a new feature of the Kaby Lake generation of CPUs and chipsets, but Intel has not officially clarified what that means. The plan of record has always been for the first Optane products to be NVMe SSDs, but NVMe is already thoroughly supported by current platforms and software. Because Optane SSDs will have a significantly higher price per GB than NAND flash based SSDs, the natural role for Optane SSDs is to act as a small cache device for larger and slower storage devices. The "Optane support" that Kaby Lake brings is almost certainly just the addition of the ability to use NVMe SSDs (including Optane SSDs) as cache devices.
At a high level, using Optane SSDs as a cache for hard drives is no different from the SSD caching Intel first introduced in 2011 with the Z68 chipset for Sandy Bridge processors and the Intel Rapid Storage Technology (RST) driver version 10.