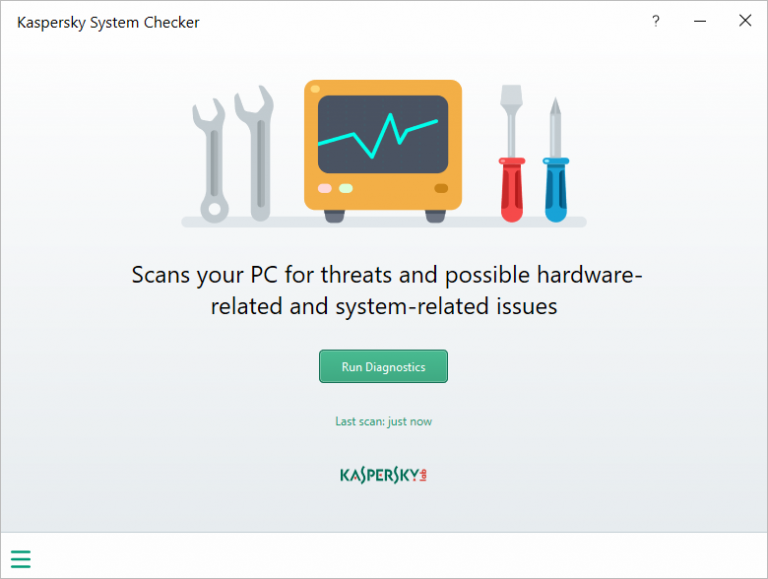 Kaspersky System Checker is a free portable tool which scans your PC for a wide range of problems: malware, missing updates, poorly configured Windows or application settings, and more.
The program is just a checker, and doesn't provide any way to directly fix the issues it finds, but sometimes just being pointed in the right direction is useful enough.
There's no installation required. Download, run, click a button and your system is scanned. A logging pane keeps you up-to-date with what's happening.
The scanning process took around three minutes on our test PC. When it was over, significant issues were listed in a "Detected items" pane, with passed tests listed underneath ("No malware detected", "No device problems detected" etc).
We found the scan results weren't always clear, a major problem when you're supposed to use them to find a solution yourself.