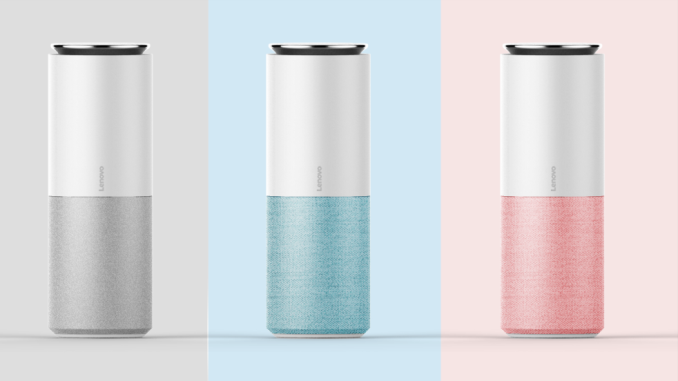 When Amazon announced the Echo, it's likely even they were not prepared for the response to the device, and Echo is the primary funnel to Amazon Alexa, which is their intelligent personal assistant, which has been so successful in the Echo as a voice based assistant. Today Lenovo is announcing they have partnered with Amazon to bring Alexa to the Lenovo Smart Assistant.
Lenovo's take on the voice-based IoT assistant is available in three colors, and offers eight 360° far-field microphones with noise suppression and acoustic echo cancellation. All of this is to make it able to be used at up to distances of up to 16 feet, or 5 meters, away.
Lenovo will also be offering a Harman Kardon edition of the Smart Assistant, which will offer better quality speakers for an improved audio experience when using the assistant to playback music.
Some may be wondering why Lenovo would want to create such a device, but the device will be able to control Lenovo smart home devices, and is a foot in the door for them to be part of this arguably large IoT market. It will also work with many existing 3 rd party products as well.
The design is typical for this type of device, with a large cylinder meant to be used upright. A small footprint is ideal since these are almost certainly going to be used on a counter in a home.