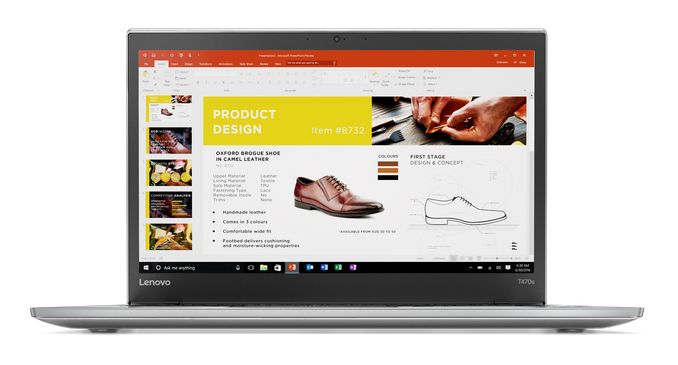 Today Lenovo is announcing a refresh of most of its ThinkPad lineup, and although the model numbers have only changed a bit, there are some very welcome changes to the lineup as well. Since most of the lineup is just being refreshed, we'll go over what's new on a holistic level.
Lenovo's ThinkPad lineup is one of the most well known lineup of laptops around. They've been the business focused lineup in Lenovo's laptop arsenal for some time, and the ThinkPad is a staple in many businesses and enterprises. For 2017, Lenovo has done a gentle retouch of most of the product lineup, brining about some new technology and other changes.
The first big announcement is that Lenovo is launching Intel Optane caching drives on select ThinkPad models. We've followed the development of this new non-volatile storage solution for some time, and please check out the full write-up on this announcement of shipping 3D XPoint here. Due to the small storage capacity, these initial Optane M.2 drives will be used for HDD caching on several ThinkPad models, including the ThinkPad T470p, L470, L570, T470, and T570.
Lenovo is also switching to the Microsoft Precision TouchPad drivers, for a more consistent experience across devices. This is certainly a welcome change, and it's great to see more companies leverage this. Precision TouchPad is continuously being updated by Microsoft as well. The software side is only half of the story of course, but it's a big part of the experience.
Still on the software side, Lenovo is also switching the entire ThinkPad lineup for 2017 to a Windows 10 Signature Edition image. This is excellent news not only for the home user, who won't have to deal with gratuitous software which was not always needed or welcome, but for business users this should allow for faster deployment as well, since a custom image may not be required at all. After some of the news stories over the last couple of years, it is excellent to see a company shipping Signature Edition images right out of the box for an entire product lineup, and we can only hope this expands to the rest of Lenovo's laptops.
On the hardware front, other than Optane, Lenovo is making a big push for USB-C and especially Thunderbolt 3. With the addition of this port, Lenovo is able to offer some new accessories to provide an easier docking solution than the traditional docking station.
ThinkPads have shipped with fingerprint readers for some time, and Lenovo is also supplementing the T470 and T570 with Windows Hello cameras, for facial recognition.