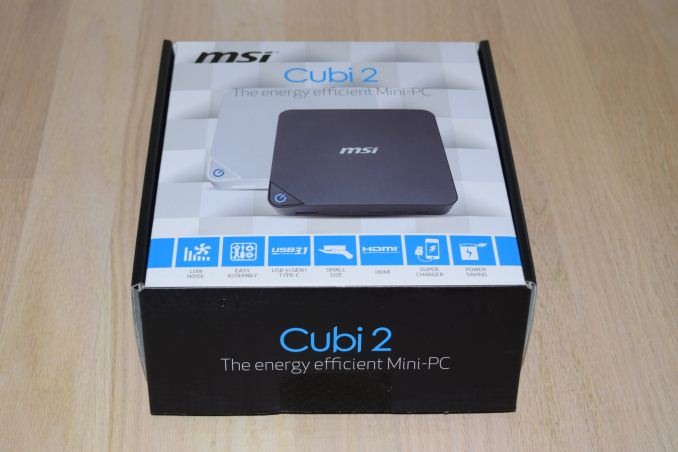 The Kaby Lake-U (KBL-U) series with 15W TDP CPUs was introduced along with the 4.5W Kaby Lake-Y ones in Q3 2016. The first set of products with Kaby Lake-U were ultrabooks. However, ultra-compact form-factor (UCFF) PCs were not long behind. There are already three vendors in the market with Kaby Lake UCFF PCs – ASRock (Beebox-S), GIGABYTE (BRIX), and MSI ( Cubi 2 ). MSI was the first to launch KBL-U UCFF PCs in the North American market under the Cubi 2 tag. This review focuses on the build and performance of the Cubi2-005B – the KBL-U UCFF PC from MSI featuring the Core i7-7500U.
Ultra-compact form factor (UCFF) PCs have become quite popular after Intel introduced the NUCs. They have become powerful enough to be the primary computing platform for many households. In addition to the Intel NUCs, many system vendors have come up with their own approach to UCFF PCs. These include ASRock (with the Beebox series), ECS (LIVA), GIGABYTE (BRIX), and MSI (Cubi) amongst others.
Kaby Lake-U, as per Intel's claims, is fabricated on a much more mature 14nm process and brings about a 11% improvement in performance for the same power consumption. The GPU's media engine has also been updated. On the whole, the performance improvements look good for UCFF PCs – particularly for those upgrading from the first or second-generation systems.
MSI's take on the UCFF PC market with the Cubi an Cubi 2 is interesting from two perspectives – Rather than having separate SKUs for units with / without support for 2.