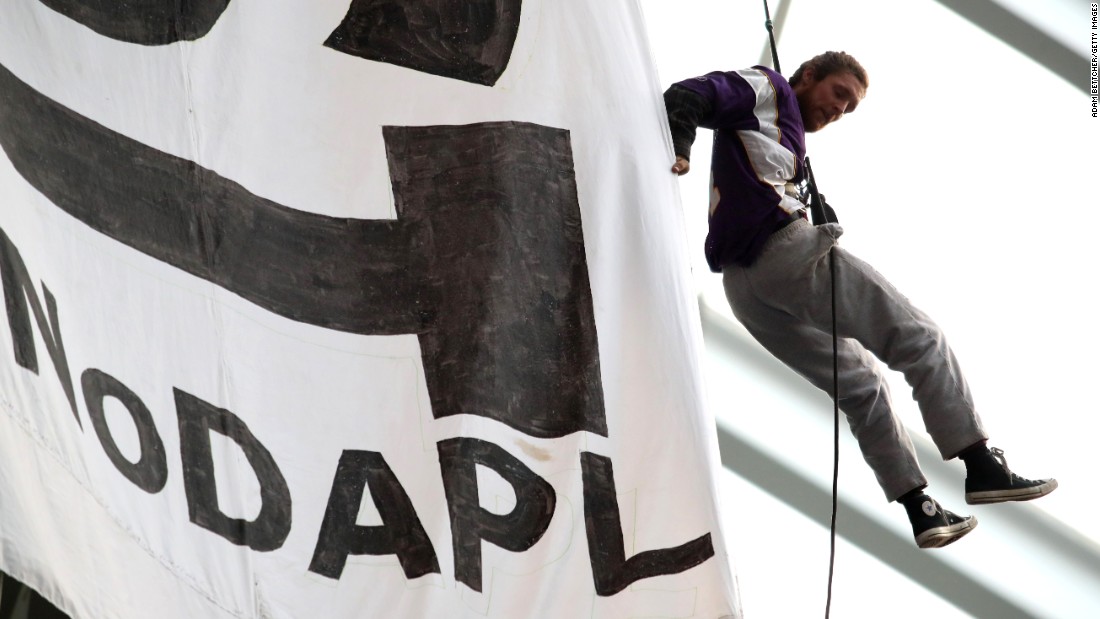 (CNN) Two Dakota Access Pipeline protesters unfurled an anti-DAPL banner from the rafters high above the Minnesota Vikings game Sunday, but the game went on.
Crazy dude hung a #NoDAPL banner from the rafters and is still up there just swinging around. Seats below were cleared out. Dude is crazy. #Vikings #nflsunday
A photo posted by Jordan Proctor (@procto42) on Jan 1, 2017 at 11:35am PST
Favre Arrested: pic.twitter.com/kz327WaHwM
Female protester down and arrested: pic.twitter.com/rPAUYCWxyh
Was just emailed this press release about the protest at US Bank Stadium. pic.twitter.com/kQ4lxA1hOl
CNN's Carma Hassan, Vivian Kuo, David Williams, Jason Durand and Tony Marco contributed to this report.