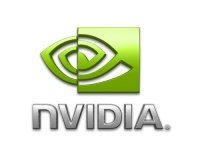 Nvidia has officially launched the Pascal-based GeForce GTX 1050 and GTX 1050 Ti mobile graphics processors, with over 30 laptops expected to be shown off at CES this week. Graphics giant Nvidia has announced the official launch of GeForce GTX 1050 and 1050 Ti graphics processors for laptops, which again do not include the -M suffix which would traditionally indicate a mobile variant.
Designed for gaming laptops and due to land in more than 30 devices within the first quarter courtesy of all the usual hardware partners, the new GeForce GTX 1050 and 1050 Ti mobile GPUs are based on the company's Pascal architecture. The result, Nvidia boldly claims: up to three-fold improvements in performance and power efficiency compared with the company's last-generation Maxwell-based mobile GPUs, but at a lower cost than its previously launched GTX 1080, GTX 1070, and GTX 1060 processors.
As is to be expected, the difference between the GeForce GTX 1050 and the GTX 1050 Ti lies in the amount of hardware that is unlocked on the chip: The GTX 1050 includes 640 CUDA cores running at a peak boost clock of 1,493MHz; the GTX 1050 Ti, by contrast, offers 768 CUDA cores running at 1,620MHz boost clock.