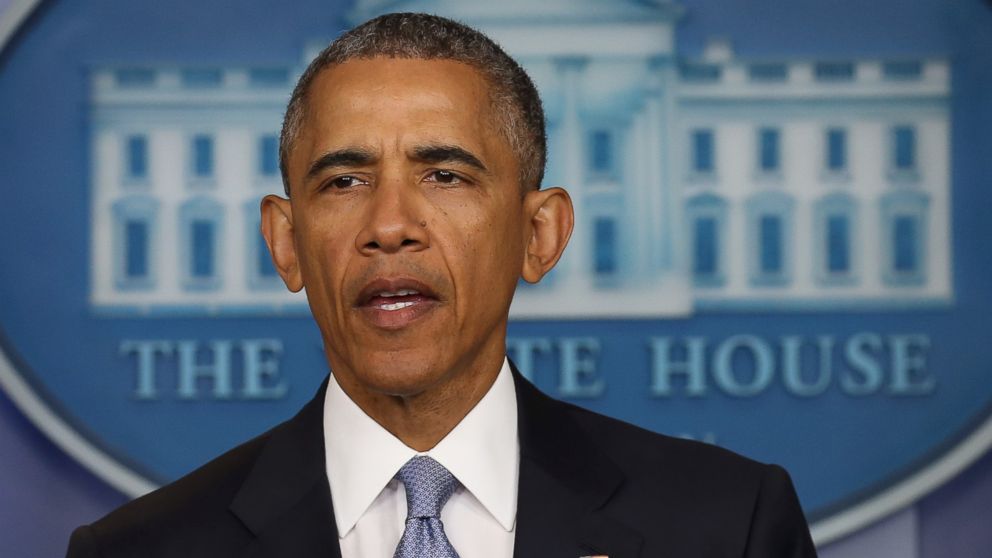 President Obama said "we appear to have seen" a hate crime in the alleged attack on a Chicago man captured on Facebook.
"It's terrible," he said about the incident, during an interview with ABC affiliate WLS in Chicago.
"We've seen over the last several years, when it comes to tensions between police and communities, the Internet, horrific hate crimes of the sort that we appear to have seen on Facebook today," Obama said.
He said he believed technology can play a useful role in exposing racism and hatred that still exist in the country.
"Part of what technology allows us to see now is the terrible toll that racism and discrimination and hate takes on families and communities," he said. "But that's part of how we learn and how we get better. "
In Thursday's White House press briefing, press secretary Josh Earnest declined to say whether the alleged crime amounted to a hate crime but called it "disturbing" and said the images demonstrate "a level of depravity that is an outrage to a lot of Americans. "
Though Obama said he thinks race relations have "gotten better" in the country for the most part, he said reports like this show the work still to be done. "In some ways, we have surfaced tensions that were already there but are getting more attention," he said.
He also said that gun violence in Chicago, his adopted hometown, has been "a heartbreaking situation to see" and that he is committed to being "part of the solution" directly and through his presidential center after he leaves the White House.
After they leave the White House, the Obamas will be staying in Washington, D. C., until his younger daughter graduates from the high school she's been attending. But Obama has said he plans to spend a lot more time in Chicago after his term is over.