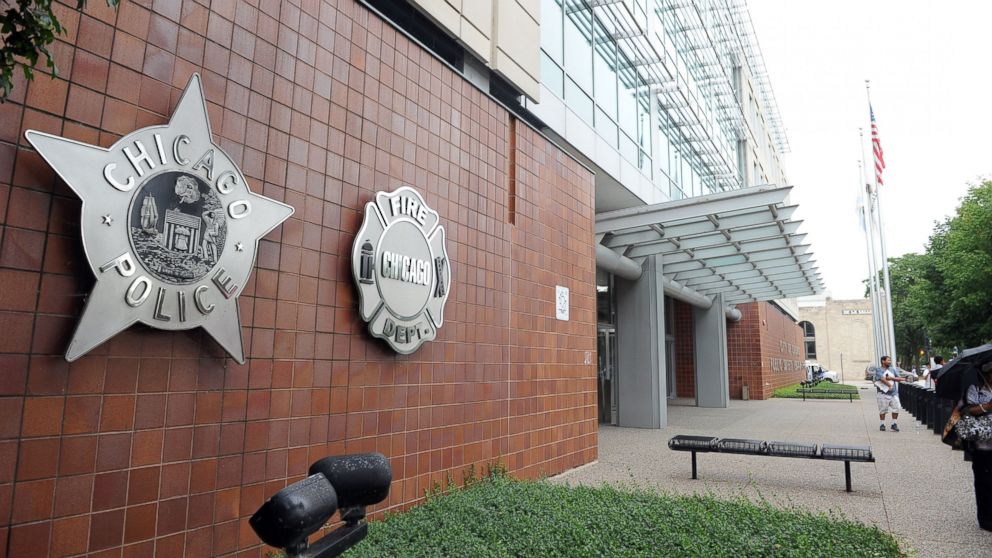 Criminal charges were filed today against the four Illinois residents who are accused of torturing a man police characterized as having mental health issues in Chicago earlier this week.
The suspects initially posted a video on Facebook that allegedly shows them assaulting the man. The video was later removed by the social media company, which said it does "not allow people to celebrate or glorify crimes on Facebook. "
The Cook County State's Attorney's Office in Illinois identified the four suspects as 18-year-old Jordan Hill of Carpentersville, 18-year-old Tesfaye Cooper of Chicago, 18-year-old Brittany Covington of Chicago and 24-year-old Tanishia Covington of Chicago.
All four suspects were charged with aggravated kidnapping, hate crime, aggravated unlawful restraint and aggravated battery with a deadly weapon. Hill, Cooper and Covington were also charged with residential burglary. Hill was additionally charged with possession of a stolen motor vehicle, according to the prosecutor's office.
The suspects are scheduled to appear in Central Bond Court on Friday afternoon.
The suspects were arrested in Chicago on Wednesday in connection with the "sickening" video which purportedly shows the individuals committing a "brutal act" toward a man "with mental health challenges," Chicago Police Department Superintendent Eddie Johnson said at a press conference following the arrests.
While on patrol on Chicago's West Side on Tuesday, police officers encountered the victim, who "didn't seem right" and was "in distress," Chicago Police Department Capt. Steven Sesso said at a press conference. The victim was then transported to a nearby hospital for treatment.
Around the same time, the suspects were taken into custody for another incident near the address where the victim was found, police said. A Chicago Police Department press release explained that the officers "responded to a battery at a residence… where they discovered signs of a struggle and damage to the property and were able to link this evidence to the disoriented male. "
Police determined that the individuals arrested were responsible for the "injury and maltreatment" of the victim, Sesso said.
Officials later became aware of a social media video depicting a battery of an adult male which is believed to be the same individual, police said.
The video of the violent assault shows a white man with his mouth taped shut as his captors repeatedly torture him. Someone is heard yelling, "F—- white people. "
At one point, the victim was threatened with a knife and told to curse President-elect Donald Trump.
"Say f— Donald Trump," someone is heard saying.
"F— Donald Trump," the victim says.
Detectives later determined that the victim had been listed as a missing endangered person from a nearby suburb, said Chicago Police Department Cmdr. Kevin Duffin.
According to a press release issued by the Streamwood Police Department, the victim's parents reported his disappearance late Monday night, telling police they had not heard from their son since Saturday when they dropped him off at a McDonald's restaurant. The victim was then entered into the Law Enforcement Agency Data System as a missing endangered person due to his mental health history and because he had not taken his medication since Saturday, according to the incident report from the Streamwood Police Department.
As officers were investigating, the victim's parents "began receiving text messages from persons claiming to be holding him captive," the Streamwood Police Department stated in the press release. Soon after, Streamwood police discovered the video on Facebook and they were informed by the Chicago Police Department that the victim had been located.
Police believe the victim is an acquaintance of one of the suspects. Duffin had said on Wednesday that the suspects stole a van from the suburbs and drove to Chicago. The victim voluntarily went with them, Duffin said, and he may have been held captive for 24 to 48 hours.
All four suspects have given video statements, Duffin said. Police do not believe any additional suspects were involved in the incident. The investigation is ongoing.