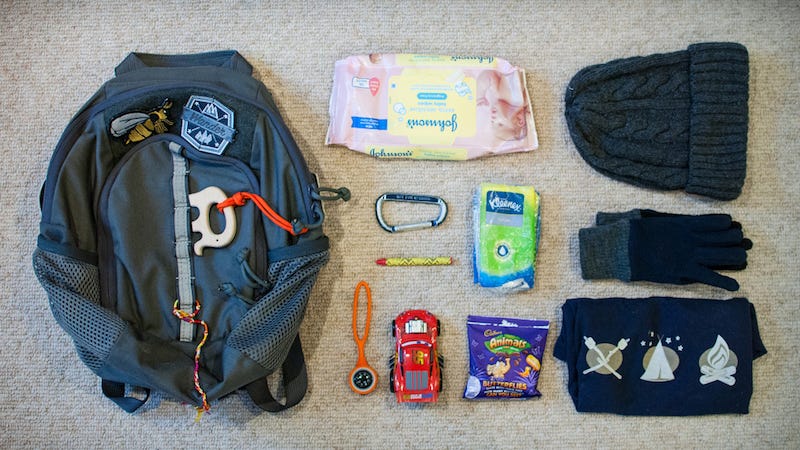 Little kids carry around bags too, which is why Flickr user Pack Config shared their son's bag, packed with all the things a little kid needs.
The bag is a Cub Ruck pack. Here's what's inside:
If you have a great go bag with a useful organization scheme and great features, let us know! You can share your bag by posting it to your personal Kinja blog using the tag featured bag or adding it to our Lifehacker Go Bag Show and Tell Flickr pool.