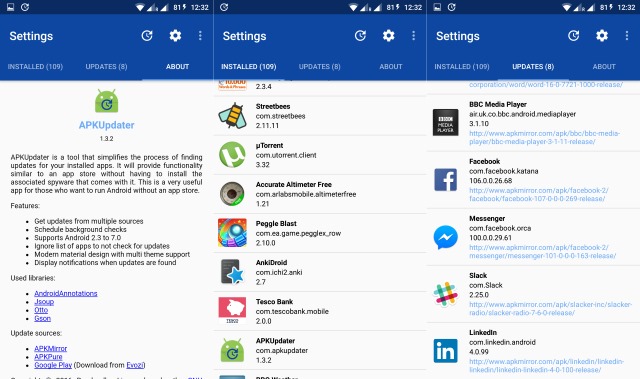 When you install apps from Google Play, you'll be notified whenever an update is available. If you have opted to side-load apps from other sources, however, this update notification is not available, leaving you having to keep manually checking for new versions.
This is, of course, a massive pain in the derriere, and far too much like hard work. Install APKUpdater, and your side-loaded apps will be kept up to date just like those from more official sources. Here's what you need to know.
The first thing you'll need to do is install the APKUpdater app from Guthub — as you're using this to keep side-loaded apps updated, there's no need to tell you that you'll need to enable the installation of apps from "Unknown sources" in Security settings.