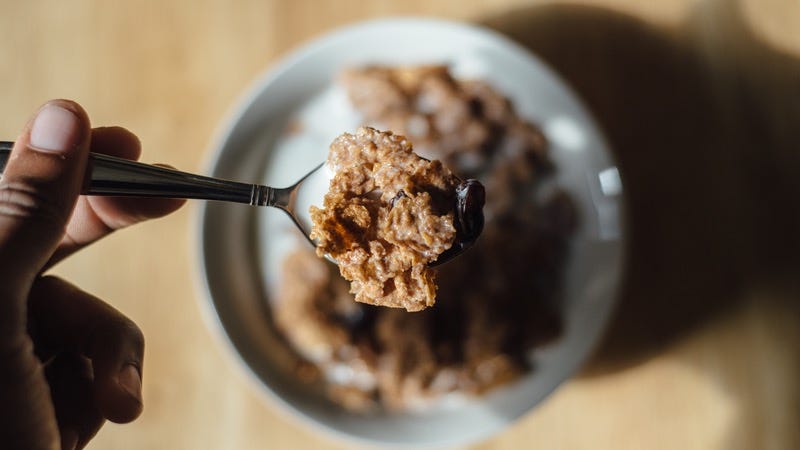 Eating is one of the most common activities we multitask. There's a case to be made for multitasking , but if it's your goal to be a little more mindful, you can practice focusing on the task at hand while you eat. Make your mealtime distraction-free and just, well, eat.
Forbes contributor Jeena Cho writes:
It's a simple suggestion but that's what mindfulness is about: simplifying the moment so you're fully present, not distracted, and you can actually enjoy your food.