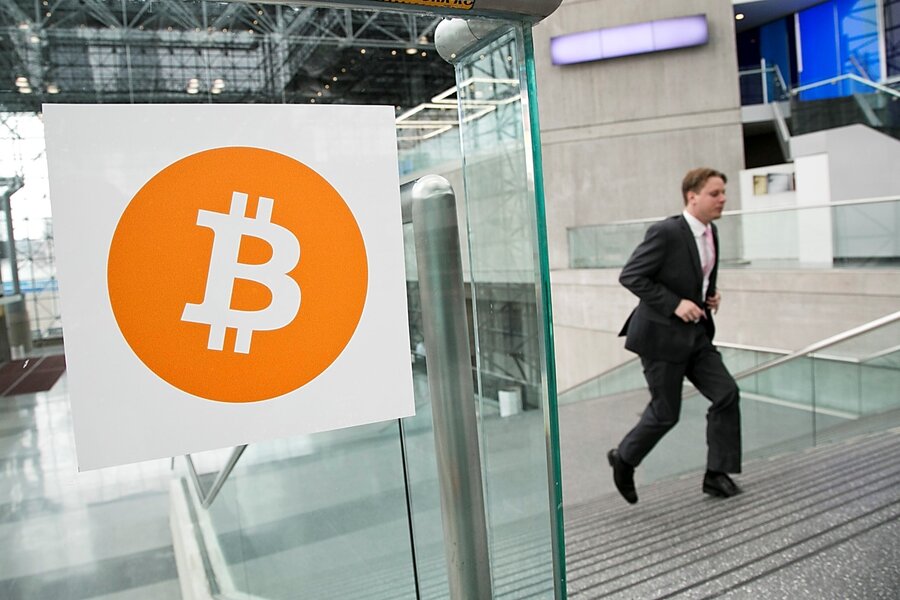 January 11, 2017
— China is investigating three major bitcoin exchanges, officials announced Wednesday.
Chinese central bank officials say their investigations of BTCC, Huobi, and OKCoin in Beijing and Shanghai are part of an effort to ensure the trading platforms are appropriately licensed, have anti-money-laundering systems in place, and are not manipulating the market.
"The recent bitcoin price is highly volatile," said Shanghai officials from the People's Bank of China (PBOC) in an online statement that was translated by Bitcoin Magazine. "To prevent risks and uphold financial stability, PBOC … met the major heads of BTCC to know the current status of Bitcoin trading." The central bank plans to conduct in-person inspections of these companies on January 17, according to CoinDesk , a digital currency information site.
The global trading of digital currencies such as Bitcoin happens outside of the established banking system – the appeal for many investors – buffering these investments against forces that affect the traditional stock market, such as elections, Brexits, and asset bubbles. But their shadowy existence also renders digital currencies volatile and hard to regulate, in some cases leaving investors unprotected from fraud or security breaches.
So while the PBOC investigations may represent an effort to protect investors from the risks associated with trading digital currency, many observers suggest that there's another issue at play in China: some of the country's wealthiest citizens are buying up bitcoin in yuan, selling it abroad, and storing the profits offshore to get around government limits on foreign currency exchange and to get their money out of the country. At a time of declining yuan, officials have become increasingly concerned about this new investment category and its impact on the economy.
"Regulators have always been passive about bitcoin. Tighter regulation is inevitable going forward," Qiu Difan, a Shanghai-based economist at SWS Research Co., a unit of Shenwan Hongyuan Group Co., told Bloomberg earlier this month.
More bitcoin regulation in China will legitimize the currency and turn out to be a good thing for the digital-currency industry in the long term, says Adam White, vice president of Coinbase, which runs an American digital-currency exchange, in a phone interview.
"It could be a stamp of approval," he says, noting that when the US Department of Treasury's Financial Crime Enforcement Network began regulating virtual currency in 2013, its value shot up.
Until its value plummeted nearly 14 percent as of Wednesday afternoon in response to the investigation news, Bitcoin had been experiencing stellar – if volatile – growth, unlike most government-backed currencies, which fell last year. This is largely attributable to the growing number of Chinese investors, who constitute up to 98 percent of bitcoin traders, by some estimates.
In early January, the value of one bitcoin moved north of $1,000 after a year of trending up, having started at $380 in November 2015, as Business Insider shows .
White says that $100,000 is processed through global bitcoin transactions every minute.
China, where banks are not allowed to deal with bitcoin transactions, is only one of many countries grappling with how to regulate the new currencies, which are made possible by a technology called blockchain, a technology that allows information to be transferred and stored online publicly, though pseudonymously. Of course, this also is a boost for illicit activity, which has become associated with cryptocurrency exchanges and their self-regulating and anonymous nature.
Regulators disagree about how to define and manage digital currencies. Some countries, including China, Russia, and Thailand , have tried to ban certain forms of trade of the currencies.
The United States has started to regulate these exchanges, but remains divided on how to define digital currency. In 2014, the Internal Revenue Service defined it as "property" for federal tax purposes, while the Securities and Exchange Commission calls it "currency" and the Federal Trade Commission says it's a "commodity. "
Some US states – such as New York, which last year introduced digital currency regulations to protect consumers – are starting to develop and impose their own rules.