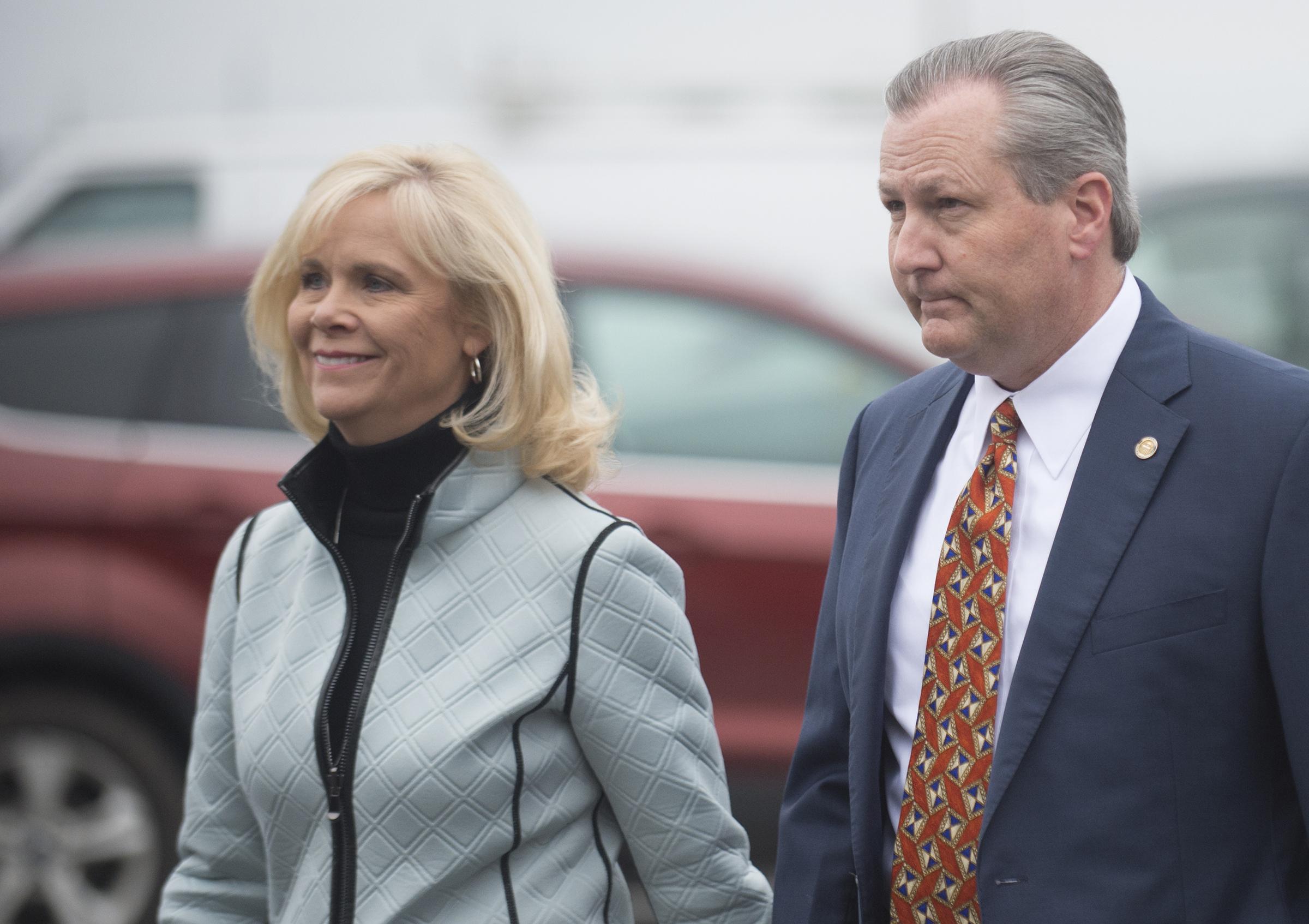 OPELIKA, Ala. (AP) – Alabama House Speaker Mike Hubbard's conviction on ethics charges automatically removes him from office and could mean years in prison for the powerful Republican.
Friday night, a jury found the one-time GOP star guilty of 12 counts of public corruption for using the influence and prestige of his political stature to benefit his companies and clients. He faces up to 20 years in prison for each count.
The jury, which arrived at the verdict after nearly seven hours of deliberation, acquitted Hubbard on 11 other counts.
The conviction comes amid a season of scandal that has engulfed Republicans at the helm of Alabama's legislative, judicial and executive branches of government. Chief Justice Roy Moore faces possible ouster from office over accusations that he violated canons of judicial ethics during the fight over same-sex marriage. And Gov. Robert Bentley has faced calls for his impeachment after a sex-tinged scandal involving a former top aide.
"We hope this verdict tonight restores some of the confidence in the people of the state of Alabama that public officials at all levels in the state of Alabama will be held accountable for their actions, especially those that would betray the public trust," said W.