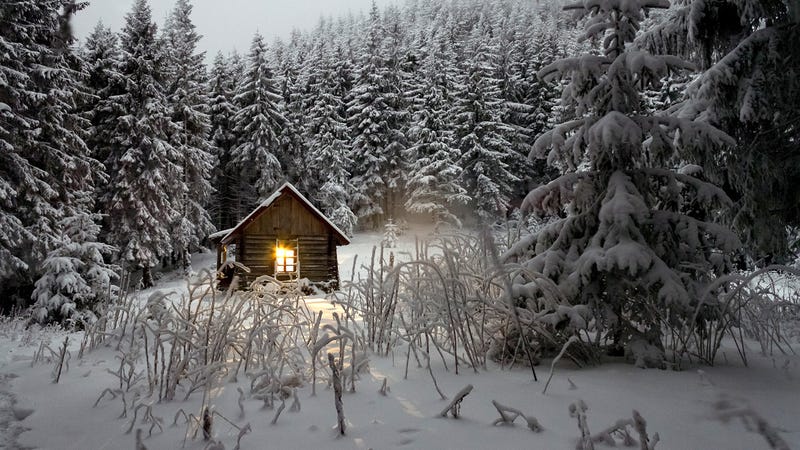 A few days ago, a true cold spell rolled through our area, taking temperatures down to nearly -20 degrees Fahrenheit. Given that it was also a day where every member of our family had some business out and about, it meant that we were all exposed to the frigid elements.
This post originally appeared on The Simple Dollar .
I don't mind cold weather, but there comes a point where frigid temperatures become nearly painful to experience, and when you have to go outside for a particular errand, such temperatures are particularly nasty, even when the wind is blowing.
Many people around here respond to this with all kinds of expensive gear and disposable items. Things like remote car starters are wonderful, but some of the best tools I have for combating frigid temperatures and keeping myself warm are very inexpensive. Here are some of the things that my family does to keep the worst of frigid temperatures at bay.
We use reusable hand warmers.
These are just small cloth bags with dried rice inside of them. You can actually make one easily out of a sock by putting some dried rice down in the toe, putting clothespins in place above the rice, then cutting the sock about two inches above that, rolling it down, then sewing that little roll of cloth together.
Then, just microwave the hand warmer on high for about 60 seconds or so and you have yourself a toasty hand warmer that stays nice and warm for a surprisingly long time in your pocket. I often take one of these to bed with me, too, warming one up just before I go to bed and tossing it under the covers with me.
We keep a bottle of homemade de-icer just inside the front door.
Our de-icer is just a container of 70% isopropyl alcohol (bought for a buck at the dollar store) mixed with just a few drops of dish soap and poured into a spray bottle. This mixture does a fantastic job of eliminating ice, even on really cold days. I often start my vehicle and let it heat up to get it warm and let some of the external ice melt, and if there's any ice left, this spray mixture makes short work of it. Far better than buying a bottle of similar stuff at the store.
We dress in lots of layers of clothing.
As I write this, I'm wearing a t-shirt, covered by a long sleeved t-shirt, covered by a sweatshirt, and a pair of sweatpants covered by jeans. If I were to go outside for very long, I'd probably add another layer to my bottoms. All of the innerwear – the stuff you wouldn't see in public – is stuff that's well worn but still keeps me warm, so I don't have any need to buy a lot of clothes for this. There's really no need for a special "warm" winter wardrobe.
We open the curtains/blinds on any windows facing direct sunlight, but keep them closed on other windows.