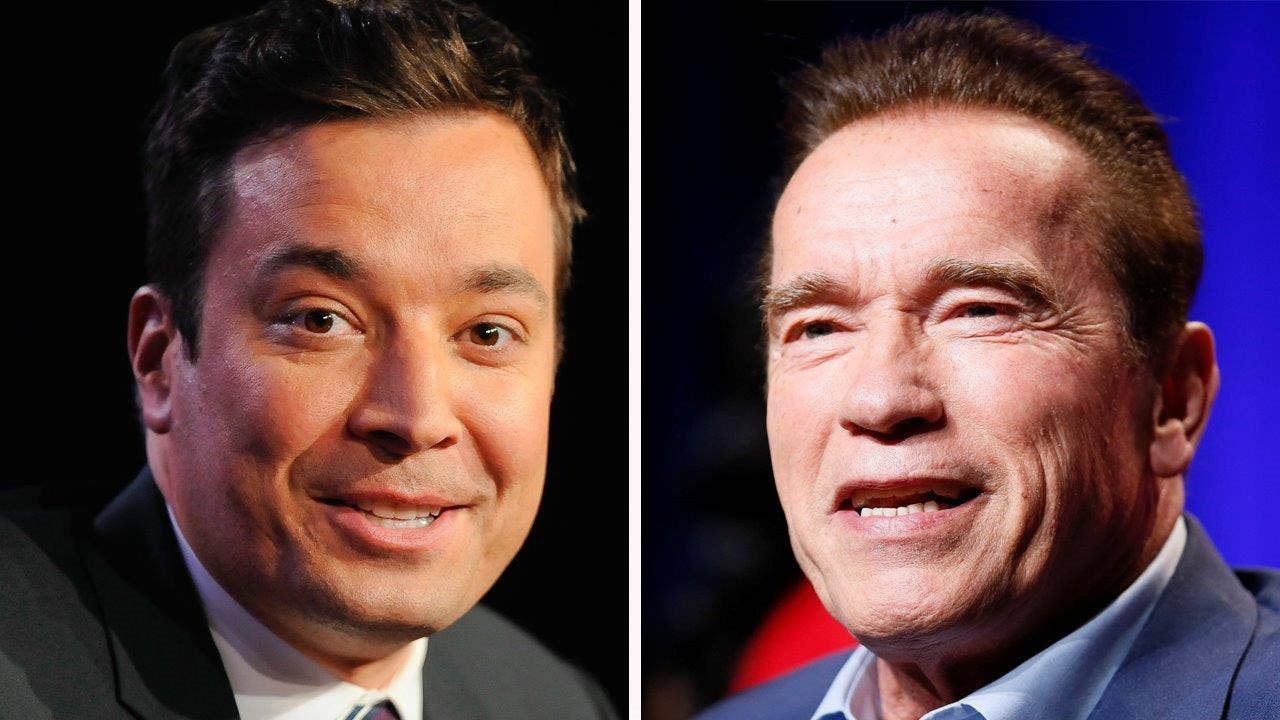 "You are terminated! " But also, you know, "Get to the choppa! "
Arnold Schwarzenegger's new catchphrase was finally revealed on Monday's season premiere of the "New Celebrity Apprentice," and while we worried about how the action star would find a replacement for Donald Trump's signature "You're fired" line — he actually found two!
WATCH: Arnold Schwarzenegger Says He Definitely Would've Run for President This Year if He Was Allowed
The 69-year-old actor spoke his famous lines after narrowing down the chopping block to "Jersey Shore's" Nicole "Snooki" Polizzi, "Real Housewives of Atlanta" star Porsha Williams and TV host Carrie Keagan.
"I really thought that Carrie, you participated the least in the whole thing. Maybe you've watched previous shows, [referring to former "Apprentice" host Donald Trump's run on the reality series] and those that were quiet stayed on for a longer period of time, but that's not the way I handle things. Who is taking the most risk, is who it really comes down to. So therefore, Carrie, you are terminated," Schwarzenegger said in true "Terminator" fashion, before tacking on another gem from "Predator": "Now, get to the choppa. "
ET caught up with the former California governor in November, where he dished on taking on Trump's famous role as the 70-year-old businessman takes on the Oval Office.
WATCH: Arnold Schwarzenegger's Son Joseph Baena Recreates Iconic 'Terminator 2' Scene and It's Totally Badass!
"I've been governor twice in California, and now to go and go to this is terrific for me. And for him, it's great to go from this to politics," Schwarzenegger said. "The bottom line is, the country, America, where do you have the possibilities to do that many things? Only in America. "
"This is a whole new challenge — something that I've never done before, so this is really wonderful," he continued. "And I think with the characters that they've picked there will be major drama. "
The "New Celebrity Apprentice" premieres airs Mondays on NBC.