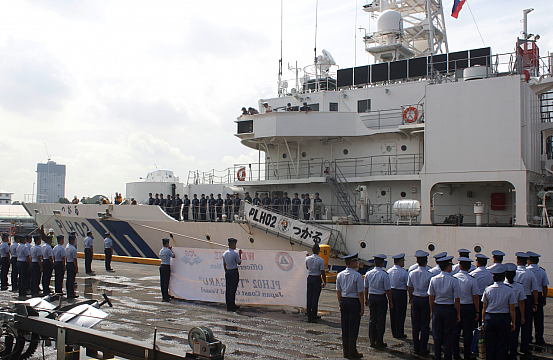 Japan's Coast Guard plans to establish an organization to help ASEAN countries in the maritime domain, Japanese media reported over the weekend.
As I have emphasized before, Japan has had longstanding relationships with Southeast Asian states and with ASEAN as a whole as one of the subregion's oldest and most important dialogue partners, with decades of cooperation stretching across economics, business, culture, and even in the security realm despite remaining domestic restrictions (See: " Japan's ASEAN Charm Offensive ").
But since Prime Minister Shinzo Abe's return to office in December 2012, Japan has invested more in the defense side of its Southeast Asian relationships. Maritime security has unsurprisingly been a focus, since one driver of growing ASEAN-Japan cooperation is shared anxiety about China's assertiveness in the East China Sea and South China Sea. Indeed, when Japanese Defense Minister Tomomi Inada unveiled the Vientiane Vision – Japan's first comprehensive, regionwide initiative for defense cooperation – at the second ASEAN-Japan Defense Ministers' Informal Meeting last month, one of the key areas was maritime security (See: " Japan Reveals First ASEAN Defense Initiative with Vientiane Vision ").
If and when it is realized, the new body could end up constituting a significant step for Japan's region-wide engagement in this field.